LSU Tigers
Overall Rank: #28
Conference Rank: #6 SEC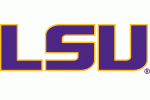 LSU made it back to the NCAA Tournament last year after a one year break. However, it was a brief trip. The Tigers lost in the First Round to California 55-52. But that was a step in the right direction for a rebuilding program that won just three SEC games in 2015-2016. This year LSU returns three starters and brings in more talent to help add more depth. Once again Raigyne Moncrief will be the leader of the team after averaging 15.8 points per game. She is not a shooter, but will certainly do plenty of scoring around the basket.
2016-17 Record: 20-12, 8-8
2016-17 Postseason: NCAA
Coach: Nikki Fargas
Coach Record: 113-83 at LSU, 185-109 overall
Key Departed Players (starters in bold)
Alexis Hyder, Forward/Center, 8.9 ppg
Rina Hill, Guard, 5.6 ppg
Jasmine Rhodes, Guard, 4.0 ppg
Key Returning Players (starters in bold)
Raigyne Moncrief, Senior, Guard, 15.8 ppg
Chloe Jackson, Junior, Guard, 13.1 ppg
Ayana Mitchell, Sophomore, Forward, 8.1 ppg
Shanice Norton, Junior, Guard, 4.1 ppg
Tatum Neubert, Junior, Forward, 2.7 ppg
Jaelyn Richard-Harris, Sophomore, Guard, 1.7 ppg
Yasmine Bidikuindila, Sophomore, Center, 0.7 ppg
Key New Players
Faustine Aifuwa, Freshman, Center
Jailin Cherry, Freshman, Guard
Raven Farley, Freshman, Forward
Dekeriya Patterson, Freshman, Guard
Khayla Pointer, Freshman, Guard
Rakell Spencer, Sophomore, Guard, Transfer, Texas A&M, not eligible
Projection:
Chloe Jackson is the team's best returning shooter, but she made just 19 long balls last season. Like Moncrief, Jackson will do most of her scoring by attacking the basket. Shanice Norton and Jaelyn Richard-Harris add some experience to the perimeter, but neither are proven shooters either. Six foot, two inch sophomore Ayana Mitchell will be the new star of the frontcourt. She averaged 8.1 points and 5.4 rebounds as a freshman and is expected to develop into a very good player in the paint. The Tigers also add five freshmen, including top prospects Raven Farley and Khayla Pointer. Farley will add a talented option in the frontcourt, while Pointer, a point guard, should find an important role right away. This group could make a pretty big jump up the SEC pecking order if the pieces fill in around Moncrief and Jackson.
Projected Postseason Tournament:
NCAA
By the Numbers:
Scoring Offense: 63.4 (194th in nation, 12th in conference)
Scoring Defense: 59.0 (55, 3)
Field-Goal Percentage: 42.3 (78, 8)
Field-Goal Defense: 42.2 (296, 14)
Three-Point Field Goals Per Game: 1.2 (345, 14)
Three-Point Field-Goal Percentage: 24.2 (342, 14)
Free-Throw Percentage: 66.4 (265, 13)
Rebound Margin: -0.5 (198, 12)
Assists Per Game: 11.7 (258, 14)
Turnovers Per Game: 14.3 (75, 7)
Madness 2017 Women's Basketball Recruit Rankings:
#23 Raven Farley

#37 Khayla Pointer