California Golden Bears
Overall Rank: #29
Conference Rank: #6 Pac-12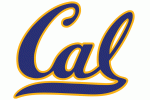 California was a young team that had to go through some ups and downs, but they still earned a trip to the NCAA Tournament. The Golden Bears advanced on to the second round of the NCAA Tournament before falling to Baylor 86-46. Head Coach Lindsay Gottlieb has built a program that can beat anyone on any given night and this season should bring more of that to the table.
2016-17 Record: 20-14, 6-12
2016-17 Postseason: NCAA
Coach: Lindsay Gottlieb
Coach Record: 138-64 at California, 194-104 overall
Key Departed Players (starters in bold)
Courtney Range, Guard/Forward, 8.8 points per game
Key Returning Players (starters in bold)
Kristine Anigwe, Junior, Center/Forward, 21.0 points per game
Asha Thomas, Junior, Guard, 8.9 points per game
Mikayla Cowling, Senior, Guard/Forward, 8.6 points per game
Penina Davidson, Senior, Forward, 6.5 points per game
Mi'Cole Cayton, Sophomore, Guard, 5.6 points per game
Jaelyn Brown, Sophomore, Guard, 4.8 points per game
CJ West, Sophomore, Center, 3.3 points per game
Chen Yue, Junior, Center, 1.9 points per game
Mo Mosley, Junior, 1.5 points per game
Key New Players
Kianna Smith, Freshman, Guard
Alaysia Styles, Freshman, Forward

Archer Olson, Freshman, Guard
Sara Anastasieska, Redshirt Sophomore, Guard, Transfer, UTSA

Projection:
Kristine Anigwe is an outstanding all-around player that can take over a game at any moment. She can go off for a double-double every night. Asha Thomas and Mikayla Cowling are going to have to take a step forward in the backcourt to offset the loss of Courtney Range from last season. The non-conference schedule will have a big test against Connecticut on the road in Storrs on November 17th. This battle against the Huskies will give coach Gottlieb and staff a very crystal-clear picture of where they are at as a team. A trip to Lexington to battle Kentucky will be set the Golden Bears up to the hit the ground running in conference play when they play UCLA the following weekend. Overall, there is plenty of talent and experience all throughout this roster and California should be a threat to get to the second weekend of the NCAA Tournament if they get the right draw.
Projected Postseason Tournament:
NCAA
By the Numbers:
Scoring Offense: 68.7 (94th in nation, 6th in conference)
Scoring Defense: 65.1 (195, 47
Field-Goal Percentage: 45.5 (16, 2)
Field-Goal Defense: 37.9 (79, 5)
Three-Point Field Goals Per Game: 4.9 (246, 9)
Three-Point Field-Goal Percentage: 31.0 (188, 8)
Free-Throw Percentage: 66.7 (258, 11)
Rebound Margin: 2.6 (106, 6)
Assists Per Game: 16.0 (27, 2)
Turnovers Per Game: 17.0 (257, 11)
Madness 2017 Women's Basketball Recruit Rankings:
#15 Kianna Smith

#47 Alaysia Styles