Rhode Island Rams
2017-2018 Overall Rank: #32
Conference Rank: #1 Atlantic 10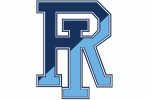 Rhode Island appeared to be on the bubble last season heading into the Atlantic 10 conference tournament. But after beating St. Bonaventure, Davidson and VCU in Pittsburgh, they did not have to sweat it out on Selection Sunday. The Rams were not happy just to make it to the NCAA Tournament though and they beat Creighton in the first round before falling in a close 75-72 contest to Oregon. This time around Coach Dan Hurley will hope for another NCAA run. With E.C. Matthews leading the way, it is very plausible. The 6-5 senior led the team with 14.9 points per game last season and connected on a team high 64 three-pointers. By the end of the season he could be the program's all-time leading scorer.
2016-17 Record: 25-10, 13-5
2016-17 Postseason: NCAA
Coach: Dan Hurley
Coach Record: 87-73 at Rhode Island, 125-95 overall
Who's Out:
Matthews will lead a great backcourt, but there are questions in the frontcourt with the loss Hassan Martin and Kuran Iverson. Martin, a 6-7 forward, ranked second on the team with 13.6 points per game and second in rebounding with 6.8. He was also the main shot blocking presence in the paint. Iverson, a 6-9 forward, was more of the stretch four who could knock down shots. He could also block some shots and was a monster on the glass. Replacing those two will not be easy, but Rhode Island does have options.
Who's In:
Ryan Preston will be one of the options in the frontcourt. The junior college transfer is expected to at least play a big role off the bench and provide toughness in the paint. Michael Tertsea has more size at 6-10 and 230 pounds. He redshirted last season and could add some quality minutes here and there as a freshman. The most heralded newcomer is Daron Russell. The 5-10 incoming freshman was a finalist for the Mr. Basketball award in the state of Pennsylvania. While he has a ton of talent, it will not be easy to find too many minutes in an already crowded backcourt. However, expect Russell to get a chance to show what he can do and crack the regular rotation.
Who to Watch:
Matthews may be the star of the team, but he will have plenty of competition again from fellow guard Jared Terrell. Terrell averaged 12.6 points per game and proved to be a consistent shooter. He will do a lot offensively this year, but is also a superb defender. Jarvis Garrett and Jeff Dowtin split starting time last year. Garrett struggled shooting the basketball, but did dish out 81 assists with just 38 turnovers. Dowtin is more of a shooting threat and will look to build off his A-10 All-Rookie team accolades from a season ago. Stanford Robinson will likely be used as a shooter off the bench again during his senior season. He averaged 6.4 points per game last season and had some great games, including a 21 point effort against the Ducks in the NCAA Tournament. Add in Christion Thompson and Russell and this is an amazingly deep and talented backcourt.
Final Projection:
But perhaps the key for Rhode Island this year will be the play of the younger, less experienced frontcourt. Cyril Langevine is a 6-8 sophomore who earned five starts as a freshman and averaged 3.2 points and 4.5 rebounds on the year. He was playing much better later in the campaign and should be the team's best rebounder. Nicola Akele was not as productive as Langevine last season, but he showed some potential. Unlike Langevine, Akele can stretch the defense with his outside shooting ability. Andre Berry is a player to watch too. He barely saw the floor as a junior last season, but he had a great offseason during the team's trip to the Bahamas. There are some huge holes to fill in the frontcourt, but Rhode Island fans should feel really good about Langevine, Akele and Berry stepping up and helping this group get back to the NCAA Tournament.
Projected Postseason Tournament:
NCAA
Projected Starting Five:
Jarvis Garrett, Senior, Guard, 6.0 points per game
Jared Terrell, Senior, Guard, 12.6 points per game
E.C. Matthews, Senior, Guard, 14.9 points per game
Nicola Akele, Junior, Forward, 2.9 points per game
Cyril Langevine, Sophomore, Forward, 3.2 points per game
By the Numbers:
Scoring Offense: 73.6 (165th in nation, 8th in conference)
Scoring Defense: 65.4 (33, 1)
Field-Goal Percentage: 45.4 (121, 5)
Field-Goal Defense: 40.6 (28, 1)
Three-Point Field Goals Per Game: 6.2 (283, 11)
Three-Point Field-Goal Percentage: 33.3 (256, 11)
Free-Throw Percentage: 66.8 (282, 11)
Rebound Margin: 2.5 (101, 4)
Assists Per Game: 13.3 (190, 9)
Turnovers Per Game: 11.1 (31, 1)