Creighton Bluejays
2017-2018 Overall Rank: #38
Conference Rank: #6 Big East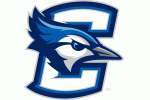 Despite the lack of NCAA Tournament success, Creighton is one of the best programs in a strong Big East. Last year their NCAA Tournament struggles continued with a first round loss to Rhode Island, but overall it was a very good season for Coach Greg McDermott and his Bluejays. They had to deal with a key injury to Maurice Watson, but still managed to put together some decent showings down the stretch. Now there are even more pieces to replace, but there is more than enough talent coming into the program for Creighton to get back into the NCAA Tournament and compete in the Big East.
2016-17 Record: 25-10, 10-8
2016-17 Postseason: NCAA
Coach: Greg McDermott
Coach Record: 166-82 at Creighton, 445-276 overall
Who's Out:
When Watson was healthy, Creighton had one of the best point guards in the country. During his 19 games as a senior he averaged 12.9 points and 8.5 assists. Losing their floor leader is a big deal, but at least Creighton has some experience playing without him. Justin Patton had a great freshman campaign, averaging 12.9 points and 6.2 rebounds. He opted to head to the NBA after his freshman campaign and was drafted 16th overall. Fellow forwards Cole Huff and Zach Hanson were overshadowed by Patton a bit, but both still have productive senior seasons. Huff averaged 9.1 points per game and connected on an impressive 46.3 percent of his three-point attempts. Isaiah Zierden was part of the regular rotation in the backcourt during his senior year. He was always a dangerous shooter off the bench.
Who's In:
Transfers Kaleb Joseph and Manny Suarez will have a spot on this team, but the three incoming freshmen will not take a back seat to the more experienced newcomers. Joseph, a 6-3 junior, comes from Syracuse. As a freshman back in 2014-2015, Joseph started 30 games for the Orange and averaged 5.9 points and 3.8 assists. Following a less successful sophomore season, Joseph hopes to get back to his old form with his new team. Suarez is a graduate transfer from Adelphi, but he is an interesting prospect at 6-10 and 250 pounds with three-point shooting ability. Incoming freshman Jacob Epperson will join Suarez in helping to replace Patton. The 6-11 Australian was a great pickup for Creighton and the expectations are high on him, especially after Patton's successful freshman season in the post. Mitchell Ballock and Ty-Shon Alexander are the other highly regarded freshmen. With talented guards returning, both Ballock and Alexander should have some time to get their feet wet before being asked to play a bigger role in the future.
Who to Watch:
Marcus Foster and Khyri Thomas form a superb backcourt duo. Foster led the team with 18.2 points per game and connected on a team high 73 three-pointers. Foster will take most of the big shots for Creighton, but Thomas can knock them down too. He was more efficient with his outside shooting than Foster and ended the year averaging 12.3 points, 3.3 assists and 5.8 rebounds. Thomas may not score quite as much as Foster, but he has developed into a great all-around player who will do everything for this team. Davion Mintz stepped into the starting lineup as a freshman last year after Watson got injured. His 3.3 points and 1.8 assist averages are not spectacular, but he did gain some very valuable experience and had some quality outings. With Joseph in the mix, Creighton now has a couple relatively experienced options running the show.
Final Projection:
The only regular returning to the frontcourt is stretch four Toby Hegner. He is a very consistent shooter, but will be asked to do more work in the paint this season. There are some serious questions in the frontcourt and possibly a lack of depth too. Hegner must play a bigger role and so does sophomore forward Martin Krampelj. Those are the only true forwards on the roster, with Suarez and Epperson handling the center position. Creighton can win games with their backcourt, but the frontcourt needs to have a pleasant surprise or two if this group is going to seriously compete for a Big East title.
Projected Postseason Tournament:
NCAA
Projected Starting Five:
Kaleb Joseph, Junior, Guard, DNP last season
Marcus Foster, Senior, Guard, 18.2 points per game
Khyri Thomas, Junior, Guard, 12.3 points per game
Toby Hegner, Senior, Forward, 5.0 points per game
Jacob Epperson, Freshman, Center, DNP last season
By the Numbers:
Scoring Offense: 81.8 (20th in nation, 2nd in conference)
Scoring Defense: 72.8 (195, 7)
Field-Goal Percentage: 50.5 (2, 1)
Field-Goal Defense: 43.7 (174, 4)
Three-Point Field Goals Per Game: 8.7 (64, 2)
Three-Point Field-Goal Percentage: 39.6 (17, 2)
Free-Throw Percentage: 68.2 (247, 9)
Rebound Margin: -1.0 (235, 7)
Assists Per Game: 17.1 (10, 1)
Turnovers Per Game: 12.4 (114, 4)
Madness 2017 Men's Basketball Recruit Rankings:
#78 Jacob Epperson

#79 Mitchell Ballock

#98 Ty-Shon Alexander