Maryland Terrapins
2017-2018 Overall Rank: #39
Conference Rank: #6 Big Ten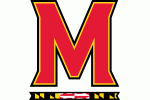 Maryland made their third consecutive NCAA Tournament appearance in 2017 with a 24-win season, including 12 Big Ten victories. The Terrapins were a first round exit though, and they will enter this season without their star, Melo Trimble. Maryland does return three impact freshmen who should see even more success as sophomores. Justin Jackson is an NBA prospect, while Kevin Huerter and Anthony Cowan flourished a season ago. The Terrapins also get back multiple experienced players along with two top-100 freshmen. Mark Turgeon has a roster more than capable of getting back to the Big Dance.
2016-17 Record: 24-9, 12-6
2016-17 Postseason: NCAA Tournament
Coach: Mark Turgeon
Coach Record: 138-68 at Maryland, 388-227 overall
Who's Out:
The biggest loss to the Terrapins will be All-Big Ten guard Melo Trimble. Trimble was named to either the first or second team All-Big Ten in each of his three seasons at Maryland. Last year, Trimble led the team in scoring with 16.8 points per game. He was the undisputed leader of the Terps, always controlling the offense and hitting numerous late-game shots over the course of his career. Role players Damonte Dodd, Jaylen Brantley and LG Gill have all departed as well. Dodd spent all four years at Maryland and made 24 starts as a senior. Dodd averaged 6.2 points, 4.4 rebounds and a team-high 2.0 blocks per game last season. Brantley elected to transfer after averaging 4.9 points in 16.8 minutes per game as a junior. Gill spent just one season at Maryland as a grad transfer, averaging 3.5 points and 2.1 rebounds in 12.7 minutes per game.
Who's In:
The Terps will add a transfer and three freshmen to the roster this year. Sean Obi joins the team after spending the last three seasons at Duke. Obi played in just 10 games in his Duke career before suffering an injury that kept him out all last year. Mark Turgeon recruited a couple of four-star, top-100 prospects in Darryl Morsell and Bruno Fernando. Morsell is a 6-4 combo guard who was ranked as the third best player in Maryland. Fernando is a 6-10 center who spent time on the Angolan national team. Both players will immediately add to Maryland's bench depth and could see bigger roles as the year goes along. Joshua Tomaic will also see playing time this season after redshirting last year. Tomaic is a 6-9 forward who played for Spain at the FIBA U19 Championships.
Who to Watch:
Maryland should have little issue replacing Trimble's production by returning four of their top five scorers. The freshman trio of Justin Jackson, Kevin Huerter and Anthony Cowan were all exciting in their debut seasons. Jackson became an NBA prospect by averaging 10.5 points and 6.0 rebounds while shooting 43.8% from three. Huerter started all 33 games, averaging 9.3 points, 4.9 rebounds and 2.7 assists per game. Huerter does a little bit of everything on the floor, adding his defensive impact and three-point shooting. Cowan stands just 6-foot but played much bigger as a freshman. Cowan averaged 10.3 points and 3.9 rebounds while leading the team in assists and steals. Seniors Michal Cekovsky and Jared Nickens will have key roles this season. Cekovsky played in 17 games before an injury ended his season. He had been averaging 7.6 points and 2.8 rebounds in limited action, and he should replace Dodd in the lineup this year. Nickens is one of the better shooters on the team, but he averaged just 3.1 points last year in 10.2 minutes per game. Ivan Bender should also see more playing time with Dodd's departure. Dion Wiley has battled injuries over the last two seasons, missing all of 2015-16 along with 16 games last season.
Final Projection:
Maryland will lose a part of their identity with Melo Trimble leaving the program, but the keys will be handed to three promising sophomores who impressed as freshmen. Justin Jackson, Kevin Huerter and Anthony Cowan will be the heart of the team, and they have the talent to carry the Terrapins to the NCAA Tournament. Maryland will also have several experienced players returning to provide leadership on the floor. Additionally, two top-100 recruits have joined the roster to further boost the talent level. Trimble's departure will surely be felt, but the Terps should have no trouble getting back to the Big Dance.
Projected Starting Five:
Anthony Cowan, Sophomore, Guard, 10.3 points per game
Kevin Huerter, Sophomore, Guard, 9.3 points per game
Justin Jackson, Sophomore, Forward, 10.5 points per game
Ivan Bender, Junior, Forward, 4.8 points per game
Michal Cekovsky, Senior, Center, 7.6 points per game
By the Numbers:
Scoring Offense: 73.9 (161th in nation, 6th in conference)
Scoring Defense: 68.1 (69, 5)
Field-Goal Percentage: 44.9 (136, 8)
Field-Goal Defense: 41.6 (58, 6)
Three-Point Field Goals Per Game: 8.2 (96, 5)
Three-Point Field-Goal Percentage: 35.9 (127, 7)
Free-Throw Percentage: 69.9 (182, 8)
Rebound Margin: 0.4 (183, 11)
Assists Per Game: 14.3 (119, 7)
Turnovers Per Game: 12.9 (158, 6)
Madness 2018 NBA Draft Rankings:

Madness 2017 Men's Basketball Recruit Rankings:
#68 Darryl Morsell

#74 Bruno Fernando