Purdue Boilermakers
Overall Rank: #44
Conference Rank: #5 Big Ten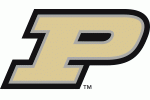 Purdue nearly pulled off an epic upset in the 2017 NCAA Tournament. After beating Green Bay in the first round, the Boilermakers took top-seeded Notre Dame into overtime. With only two starters returning, Coach Sharon Versyp has some rebuilding to do. However, along with the two returning starters, Purdue also returns a slew of depth and many of those players are more than ready to step into a starting role.
2016-17 Record: 23-13, 10-6
2016-17 Postseason: NCAA
Coach: Sharon Versyp
Coach Record: 354-198 at Purdue, 354-198 overall
Key Departed Players (starters in bold)
Ashley Morrissette, Guard, 16.8 ppg
Bridget Perry, Forward, 10.5 ppg
Dominique McBryde, Forward, 6.7 ppg
Key Returning Players (starters in bold)
Dominique Oden, Guard, 10.8 ppg
Andreona Keys, Guard, 9.8 ppg
Ae'Rianna Harris, Forward, 7.2 ppg
Lamina Cooper, Guard, 4.1 ppg
Nora Kiesler, Center, 1.6 ppg
Tiara Murphy, Guard, 3.4 ppg
Miracle Gray, Guard, 0.2 ppg
Key New Players
Leony Boudreau, Freshman, Guard
Fatou Diagne, Transfer Junior College, Center
Tamara Farquhar, Freshman, Guard
Dani Lawson, Freshman, Forward
Karissa McLaughlin, Freshman, Guard
Projection:
The backcourt duo of Dominique Oden and Andreona Keys will lead the team. Oden is a superb three-point shooter and connected on 36.5 percent of her 167 attempts from beyond the arc. On the year she averaged 10.8 points per game and expect that number to be closer to 20 in 2017-2018. Keys is not a great shooter, but she can score by using her 5-10 frame to attack the basket. She also dished out 3.4 assists per contest and ranked second on the team with 6.1 rebounds. Lamina Cooper and oft-injured Tiara Murphy are experienced guards who are ready to help replace the production of Ashley Morrissette. Incoming freshman Karissa McLaughlin is the future of the point guard position, but that future could begin right away. The frontcourt has a few more concerns, but Ae'Rianna Harris is a good piece to build around. If the less experienced frontcourt players are ready to step up, this is a Purdue team that will get back to the NCAA Tournament.
Projected Postseason Tournament:
NCAA
By the Numbers:
Scoring Offense: 67.4 (121st in nation, 10th in conference)
Scoring Defense: 59.8 (68, 1)
Field-Goal Percentage: 43.2 (57, 7)
Field-Goal Defense: 37.9 (78, 2)
Three-Point Field Goals Per Game: 4.9 (238, 13)
Three-Point Field-Goal Percentage: 33.5 (92, 7)
Free-Throw Percentage: 71.2 (119, 8)
Rebound Margin: 2.6 (104, 7)
Assists Per Game: 15.9 (32, 8)
Turnovers Per Game: 14.3 (80, 6)
Madness 2017 Women's Basketball Recruit Rankings:
#35 Karissa McLaughlin

#100 Dani Lawson

See All Top 44 Women's Basketball Previews