UCF Knights
2017-2018 Overall Rank: #48
Conference Rank: #4 American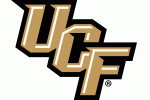 UCF had pretty high expectations for Johnny Dawkins' debut season leading the program. But they exceeded those expectations with a fourth place finish in the American Athletic Conference and a trip to the NIT semifinals. This time around the Knights boast much more depth than last year. B.J. Taylor figures to again lead the way. The junior point guard dished out 3.5 assists per game, but also led the team in scoring with 17.4 points per game. He is a decent enough shooter, but is nearly impossible to contain when attacking the basket. If Taylor does not finish himself, he will find a teammate or at least get to the foul line.
2016-17 Record: 24-12, 11-7
2016-17 Postseason: NIT
Coach: Johnny Dawkins
Coach Record: 24-12 at UCF, 180-127 overall
Who's Out:
Matt Williams had a superb senior season, averaging 15.1 points per game. He connected on 38.4 percent of his 328 three-point attempts and it will be extremely difficult for any single player to come close to replicating his shooting numbers. Nick Banyard was very productive shooting the long ball too when given the opportunity. The 6-8 grad transfer connected on 47.1 percent of his three-point attempts and averaged 6.2 points and 6.0 rebounds during his lone season with the Knights. Tank Efianayi, a 6-6 wing, has always been a very good defender, but scored 8.2 points per game during his senior season as well.
Who's In:
Much of the new found depth will come from the large group of newcomers. Four eligible transfers will lead the way. Aubrey Dawkins spent two years at Michigan before joining his father at UCF. The younger Dawkins was productive during his two years with the Wolverines and his athletic 6-6 frame will cause a lot of problems for opposing defenses in the AAC. As a freshman back in 2015-2016, Terrell Allen was a regular starter at Drexel where he averaged 9.8 points and 3.5 assists. He will immediately be a very good backup point guard behind Taylor. Dayon Griffin will help replace the lost shooting from Williams. He spent two seasons with Louisiana Tech and averaged 11.3 points per game as a sophomore two years ago. Rokas Ulvydas is the least experienced of the transfers. The 6-11 sophomore barely played as a freshman at Texas Tech, but he will see more minutes with the Knights. Freshmen Ceasar DeJesus, Myles Douglas and Daniel Lewis will add options for Coach Dawkins. All three have the potential to make an impact right away, but there is enough depth that none of the freshmen should have to play too many minutes.
Who to Watch:
Along with Taylor, Tacko Fall and A.J. Davis are the returning stars. Fall is a 7-6 junior who is a beast on both ends of the floor. He has always been an efficient scorer, but last year he boosted his scoring output to 10.9 points per game. Fall also easily led the team with 9.5 rebounds and 2.6 blocks per game. Not many teams have the size to contain Fall. Davis is a big 6-9 wing who led the team in scoring and rebounding two years ago. Last season he averaged 8.3 points, 7.0 rebounds and 2.4 assists. He can certainly score when needed, but Davis does need to improve his three-point shooting. However, he will likely be utilized as stretch four for all of this season so he does not have to make too many long balls. Guard Chance McSpadden started seven games as a freshman before missing last year with an injury. He could step into a full-time starting job if he can hold off the newcomers.
Final Projection:
UCF should be heading into the 2017-2018 campaign with high expectations. Coach Dawkins has done a very good job in a very short amount of time. With another year of getting his players into the program, the Knights now have the depth to hang around the top of the AAC. That may not be enough to reach the NCAA Tournament, but UCF should remain in the conversation into March.
Projected Postseason Tournament: NIT
Projected Starting Five:
B.J. Taylor, Junior, Guard, 17.4 points per game
Chance McSpadden, Sophomore, Guard, DNP last season
Aubrey Dawkins, Junior, Guard, DNP last season
A.J. Davis, Senior, Forward, 8.3 points per game
Tacko Fall, Junior, Center, 10.9 points per game
By the Numbers:
Scoring Offense: 67.1 (302nd in nation, 9th in conference)
Scoring Defense: 61.2 (6, 2)
Field-Goal Percentage: 43.5 (232, 5)
Field-Goal Defense: 36.5 (1, 1)
Three-Point Field Goals Per Game: 7.3 (180, 6)
Three-Point Field-Goal Percentage: 35.2 (164, 5)
Free-Throw Percentage: 66.1 (297, 9)
Rebound Margin: 8.2 (6, 2)
Assists Per Game: 11.1 (314, 11)
Turnovers Per Game: 14.6 (305, 9)
Madness 2018 NBA Draft Rankings:
#52 Tacho Fall