Arizona State Sun Devils
2017-2018 Overall Rank: #52
Conference Rank: #6 Pac-12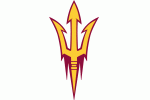 Year two at Arizona State went about the same as the first for head coach Bobby Hurley. The Sun Devils have won just 15 games in consecutive seasons with zero postseason appearances under Hurley. After top recruit Sam Cunliffe left the program ten games into last season, Arizona State was left relying on just six rotation players. They did win seven conference games last year, but Hurley and the Sun Devils will be feeling pressure to be contenders in the Pac-12 this season. Arizona State only gets four contributors back from a year ago, but three of them were full-time starters. Hurley's seat will start to get warm if the Sun Devils fail to finish over .500 for a third straight season.
2016-17 Record: 15-18, 7-11
2016-17 Postseason: None
Coach: Bobby Hurley
Coach Record: 30-35 at Arizona State, 72-55 overall
Who's Out:
The Sun Devils will be without two of their top contributors from last season's squad. Torian Graham had a productive lone season at Arizona State, leading the Pac-12 in scoring in league games with 18.6 points per game. Graham was a bucket-getter, posting 13 20-point games while reaching 30 points twice. Obinna Oleka was a double-double machine in his two seasons at Arizona State, totaling 16 such games in 2016-17. Oleka averaged 12.5 points and 9.9 rebounds as a senior. Oleka's on-court leadership could be his most missed trait, though. Reserve players Jethro Tshisumpa, Andre Adams and Maurice O'Field have all elected to transfer. Tshisumpa was a top-100 recruit and started five games as a freshman, but only played 7.4 minutes per game. Adams and O'Field each saw less than 15 appearances last season.
Who's In:
Hurley reloaded his roster to avoid the same depth issues Arizona State suffered last season. De'Quon Lake is a junior college transfer who gives the Sun Devils size down low at 6-10. Lake averaged 13.5 points and 7.2 rebounds last year at Iowa Western. Mickey Mitchell will be eligible starting in December after transferring in from Ohio State. Mitchell was a four-star recruit out of high school, but didn't get much playing time as a freshman. The Sun Devils also added two top-100 freshmen, Kimani Lawrence and Remy Martin. Lawrence is a four-star, 6-7 forward who was ranked as a top-60 player in the nation. Martin is a four-star point guard that was ranked in the top-80 in the nation. Both players should immediately see playing time. Romello White and Vitaliy Shibel will both see action this year after redshirting last season. White was a top-100 recruit a season ago but was ruled ineligible by the NCAA for academic reasons. Shibel is a 6-9 forward who can stretch the floor with his shooting. Shibel missed all last season with a knee injury.
Who to Watch:
The Sun Devils will get just four contributors back from last season's thin roster. Senior guards Tra Holder and Shannon Evans are the top players returning for Coach Hurley. Holder averaged 16.2 points, 3.7 rebounds and 3.2 assists last season. Evans averaged 15.0 points, 3.3 rebounds and 4.4 assists. Both players can score from all over the court, as each shot over 35% from behind the arc last season. Holder and Evans will need to be the leaders that the Sun Devils can lean on as seniors this year. Kodi Justice is also a senior guard who started 26 games last season. Justice averaged 9.2 points, 2.8 rebounds and 2.4 assists as a junior. Justice is a sharpshooter, hitting 41.7% from three-point range last season. Ramon Vila is the lone bench player returning after he played 12.3 minutes per game as a freshman. Vila averaged 2.6 points and 2.0 rebounds and will need to be more productive as a sophomore.
Final Projection:
This will be a big season for Arizona State and Bobby Hurley. The Sun Devils have struggled the last two seasons under Hurley, but this year's roster could be his most complete. Senior guards Tra Holder, Shannon Evans and Kodi Justice will provide stability in the backcourt. Meanwhile, experienced transfers Mickey Mitchell and De'Quon Lake should occupy the forward spots, giving Arizona State a well-rounded lineup. More importantly, the Sun Devils will have depth this season with five reserve players who should see ample playing time. If Hurley gets the most out of his team, he could be able to get the Sun Devils to 20 wins and in the conversation for an NCAA Tournament bid.
Projected Postseason Tournament: NIT
Projected Starting Five:
Shannon Evans, Senior, Guard, 15.0 points per game
Tra Holder, Senior, Guard, 16.2 points per game
Kodi Justice, Senior, Guard, 9.2 points per game
Mickey Mitchell, Sophomore, Forward, DNP last season
De'Quon Lake, Junior, Center, DNP last season
By the Numbers:
Scoring Offense: 78.6 (55th in nation, 3rd in conference)
Scoring Defense: 81.7 (331, 12)
Field-Goal Percentage: 43.4 (235, 10)
Field-Goal Defense: 47.9 (336, 12)
Three-Point Field Goals Per Game: 9.9 (11, 1)
Three-Point Field-Goal Percentage: 36.6 (101, 4)
Free-Throw Percentage: 74.9 (40, 3)
Rebound Margin: -7.1 (334, 12)
Assists Per Game: 13.0 (205, 10)
Turnovers Per Game: 10.4 (15, 1)

Madness 2017 Men's Basketball Recruit Rankings:
#52 Kimani Lawrence

#83 Rmy Martin