VCU Rams
2017-2018 Overall Rank: #65
Conference Rank: #5 Atlantic 10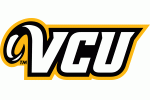 VCU made the NCAA Tournament for the seventh straight season in 2016-17, but getting back won't be easy as this may be a rebuilding year for the Rams. Most notably, head coach Will Wade left the program to coach in the SEC at LSU. Mike Rhoades will take over the reins this season after coaching the past three years at Rice University. Rhoades was an assistant at VCU under Shaka Smart from 2009-14, so he has winning experience with the Rams. VCU will also be without several players who have been staples of the program for the past four seasons. JeQuan Lewis, Mo Alie-Cox, Doug Brooks and Jordan Burgess were all four-year players who have now graduated. The Rams will have a substantial amount of turnover this season, but the roster has been reloaded with talent and VCU should be a competitor in the Atlantic 10 yet again.
2016-17 Record: 26-9, 14-4
2016-17 Postseason: NCAA Tournament
Coach: Mike Rhoades
Coach Record: 0-0 at VCU, 244-128 overall
Who's Out:
VCU will look like a completely different team this season. To start, there will be a new leader on the sidelines as Will Wade left to coach at LSU. New coach Mike Rhoades will have just about a brand-new roster to work with. Seniors JeQuan Lewis, Mo Alie-Cox, Ahmed Hamdy, Doug Brooks and Jordan Burgess are all gone. Lewis was the Rams' star last season, leading the team in scoring, assists and steals. Lewis was named to the First Team All-Atlantic 10 and his presence will be greatly missed this year. Mo Alie-Cox was named to the Atlantic 10 All-Defensive Team last season. Alie-Cox was third on the team in scoring and added in two blocks per game. Brooks and Burgess are both gone after four years of contributing as role players for the Rams. Brooks struggled with efficiency last season, but still scored 5.6 points per game. Burgess was consistent throughout his four years at VCU, scoring between 4.9 and 5.1 points per game each season. Ahmed Hamdy decided to become a grad transfer after spending two years at VCU. Hamdy played limited minutes for the Rams, but averaged 5+ points and 3+ rebounds each season at VCU. Promising freshman Samir Doughty decided to transfer after just one year at VCU. Doughty was fourth on the team in scoring and would have played a big role for the Rams this season.
Who's In:
Rhoades had to completely reload his roster after the departures VCU suffered this offseason. Rhoades will have four true freshmen, two transfers and two junior college transfers join the Rams this year. Khris Lane joins the Rams as a grad transfer from Longwood. Lane is a big 6-7 forward who led his team with 17.1 points and 7.3 rebounds last year and was named to the All-Big South Second Team. Isaac Vann will be eligible this year after sitting out last season as a transfer from Maine. Vann is a 6-6 forward who led Maine in scoring as a freshman with 16.4 points per game and shot 41.2% from three. Mike'l Simms and Xavier Jackson both join the Rams after previously playing in junior college. Simms is a 6-5 guard who averaged 14.4 points at Cowley Community College and Jackson is a 6-3 guard who averaged 13.2 points at Sheridan Junior College. Four three-star recruits will also join the Rams this year. Tyler Maye is a 6-1 explosive guard who can score in bunches, averaging 36 points as a high school senior. Sean Mobley is a 6-9 forward who can stretch the floor with his shooting. Marcus Santos-Silva is a 6-7 forward and is a well-rounded player who can rebound and pass at a high level. Lewis Djonkam is a 6-8 forward who plays with a high motor down low.
Who to Watch:
The Rams roster will still have a few familiar faces this season. Jonathan Williams and Justin Tillman will be seniors this year after both had impressive junior campaigns. Tillman was named to the Third Team All-Atlantic 10 behind his 12.2 points and team-high 8.7 rebounds per game. Tillman will have to continue to improve as he will be the Rams' best player this season. Williams improved as a junior, averaging a career-high 8.3 points and 3.1 assists per game. Williams is very efficient, as he shot 48% from the field and only turned the ball over 1.4 times per game as the primary ball-handler. VCU will also need returning role players De'Riante Jenkins and Malik Crowfield to take steps forward this season. Jenkins averaged 4.6 points and 1.8 rebounds in 20 games as a freshman. Jenkins missed 15 games with a broken foot but was an impressive freshman when he was able to get on the court. Crowfield played in 34 games as a freshman, including four starts. Crowfield only averaged 2.1 points per game though, and he will need to step up his production as a sophomore.
Final Projection:
VCU will have a wide range of possible outcomes in Mike Rhoades' first season as head coach. The Rams will only have four players back from their NCAA Tournament team last year. Justin Tillman and Jonathan Williams are talented leaders, but the rest of the roster is a big question mark. After seeing many four-year contributors graduate, Rhoades had to rebuild his roster. Eight new players will join the Rams this season, and how they all play together will dictate VCU's success in 2017-18. If all the new faces can mesh together and form chemistry, they have the talent to compete for an NCAA Tournament appearance. However, if there are too many new pieces for Rhoades to fit together, the Rams could have a rocky season ahead.
Projected Postseason Tournament: NIT
Projected Starting Five:
Jonathan Williams, Senior, Guard, 8.3 points per game
De'Riante Jenkins, Sophomore, Guard, 4.3 points per game
Isaac Vann, Sophomore, Forward, DNP last season
Justin Tillman, Senior, Forward, 12.2 points per game
Khris Lane, Senior, Forward, DNP last season
By the Numbers:
Scoring Offense: 74.7 (137th in nation, 4th in conference)
Scoring Defense: 66.9 (54, 3)
Field-Goal Percentage: 46.1 (80, 3)
Field-Goal Defense: 42.2 (86, 4)
Three-Point Field Goals Per Game: 5.7 (310, 12)
Three-Point Field-Goal Percentage: 33.1 (269, 12)
Free-Throw Percentage: 70.5 (158, 8)
Rebound Margin: 2.6 (100, 3)
Assists Per Game: 15.0 (73, 5)
Turnovers Per Game: 12.4 (114, 6)