Fresno State Bulldogs
2017-2018 Overall Rank: #71
Conference Rank: #3 Mountain West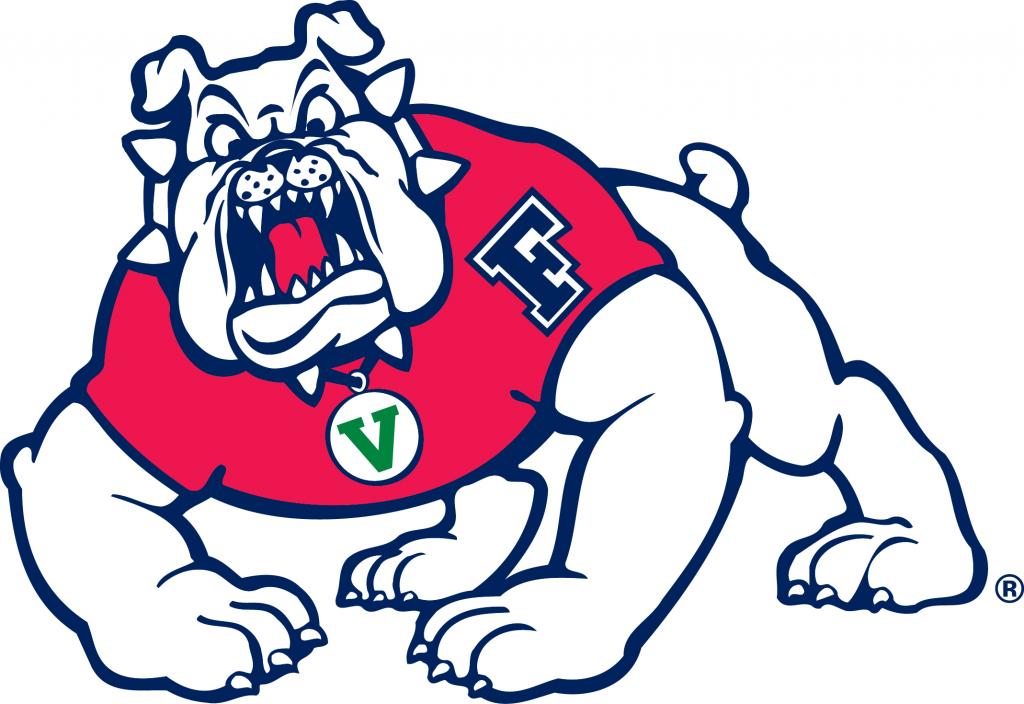 Fresno State made the NCAA Tournament two years ago. That was the year the Bulldogs broke through under Coach Rodney Terry. Last year Fresno State took a small step back, finishing fourth in the Mountain West and settling for a trip to the NIT. This program is on the rise though and they will be right in the mix for another NCAA Tournament berth come March. Do-it-all guard Jaron Hopkins will have another huge year. The 6-6 senior averaged 13.2 points, 5.5 rebounds, 3.6 assists and 2.2 steals during his first year with the Bulldogs after transferring in from Colorado. Hopkins is not a shooting threat, but he will do plenty of scoring by attacking the basket. And he does just about everything else too. With plenty of talented options around him, Fresno State is in good shape to push for a conference title.
2016-17 Record: 20-13, 11-7
2016-17 Postseason: NIT
Coach: Rodney Terry
Coach Record: 105-96 at Fresno State, 105-96 overall
Who's Out:
The most significant loss is Paul Watson. The 6-7 wing was the only player to start all 33 games last year and he was a leader on the floor. Watson averaged 11.4 points and 5.2 rebounds and on a team that did not boast too many outside shooting threats, he was at least capable of knocking down three-pointers. Forward Cullen Russo was a part-time starter during his senior season, averaging 8.0 points, 5.5 rebounds, 2.4 assists and 1.6 steals. Karachi Edo missed large chunks of his senior season, but he was productive during the middle of the 2016-2017 campaign.
Who's In:
Coach Terry is bringing in a lot of transfers, including three more who are eligible next season. For now, there are two transfers eligible to play this season. Ray Bowles comes from Pacific where he averaged 13.4 points, 3.7 rebounds and 2.7 assists last year. The graduate transfer will add to an already dynamic backcourt. New Williams will add even more talent to the perimeter once he is eligible after the first semester concludes. He played half a season at Auburn and his versatility will be beneficial to Fresno State for years to come. Incoming freshman Myles Fitzgerald-Warren has the ability to earn minutes as the backup point guard this season. Redshirt freshman Lazaro Rojas should make a big impact right away. The 6-11 Brazilian spent last year adjusting to life in the Mountain West and he should find himself in the regular rotation.
Who to Watch:
On their own, Hopkins and Bowles would form a solid backcourt, but Fresno State has a lot more weapons than that. Deshon Taylor was the team's second leading scorer last season, averaging 12.5 points per game. He also knocked down 40.3 percent of his three-point attempts. Jahmel Taylor is even better when it comes to shooting the basketball. He made 81 three-pointers at a 44.8 percent clip during his junior campaign. He started 28 games last season, but with the loaded backcourt, Jahmel Taylor could move to the bench. Because of his outside shooting ability, he would make a great scorer off the bench. Whether starting or not, Jahmel Taylor will play starter minutes. Junior Sam Bittner is a big 6-6 guard who does all of the little things well. He may not score a ton, but Bittner can keep his role in the regular rotation despite the backcourt talent coming into the program.
Final Projection:
In the frontcourt, Bryson Williams and Terrell Carter will lead the way. Williams was a starter last season and averaged 7.7 points and 4.4 rebounds. Carter is a big man who could be in for an impressive senior season. Carter continues to develop his 6-10, 290 pound frame and he is now capable of playing more minutes. And without Edo, Fresno State needs a big body in the paint who can swat away a few shots. Nate Grimes is a promising 6-8 forward who should be Williams' primary backup at the power forward spot. The backcourt is going to do most of the scoring and lead Fresno State towards the top of the Mountain West standings. However, it will be the play of the frontcourt that determines whether or not this is a group that can get back to the NCAA Tournament.
Projected Postseason Tournament: NIT
Projected Starting Five:
Deshon Taylor, Junior, Guard, 12.5 points per game
Ray Bowles, Senior, Guard, 13.4 points per game (at Pacific)
Jaron Hopkins, Senior, Guard, 13.2 points per game
Bryson Williams, Sophomore, Forward, 7.7 points per game
Terrell Carter, Senior, Center, 5.6 points per game
By the Numbers:
Scoring Offense: 73.5 (168th in nation, 5th in conference)
Scoring Defense: 70.2 (116, 3)
Field-Goal Percentage: 45.5 (111, 3)
Field-Goal Defense: 41.5 (53, 4)
Three-Point Field Goals Per Game: 6.3 (267, 10)
Three-Point Field-Goal Percentage: 35.2 (162, 4)
Free-Throw Percentage: 67.2 (273, 11)
Rebound Margin: 0.7 (161, 6)
Assists Per Game: 12.6 (233, 8)
Turnovers Per Game: 13.5 (223, 11)