Houston Cougars
2017-2018 Overall Rank: #74
Conference Rank: #7 American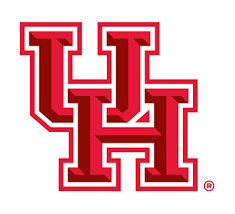 Houston entered last season with NCAA Tournament hopes, but failed to go dancing for the seventh straight season. The Cougars haven't made it to the NCAA Tournament since they were in the Conference USA back in 2009-10, and getting back this season will be Coach Kelvin Sampson's goal. Houston will return the leading scorer in the AAC last season, Rob Gray, but they also have plenty of new faces to mix into their rotation. The Cougars lost four contributors from last season and Sampson didn't hold back in recruiting, bringing in nine new players this season. If the Cougars are able to establish chemistry, then they could be a competitor this season. However, if they aren't able to make it all come together, Houston could struggle to make noise in an improved AAC.
2016-17 Record: 21-11, 12-6
2016-17 Postseason: NIT
Coach: Kelvin Sampson
Coach Record: 56-40 at Houston, 546-308 overall
Who's Out:
Houston will enter the 2017-18 season without some key pieces from last season's squad. The most notable departure is Damyean Dotson, who graduated and was selected in the NBA Draft. Dotson was selected to the All-AAC First Team by averaging 17.4 points, 6.9 rebounds and shooting 44.1% from three. Dotson led the team in rebounding and three-point shooting while also finishing second in scoring. Three other players who saw consistent minutes have graduated in Danrad Knowles, Kyle Meyer and Bertrand Nkali. Knowles started 25 games and averaged 7.5 points and 3.7 rebounds per game. Meyer started 18 games, averaging 2.3 points and 3.6 rebounds. Nkali started five games and averaged 1.5 points and 2.2 rebounds. All three were big men who split time and their minutes will need to be replaced. Seldom-used Morris Dunnigan and Xavier Dupree will also not return for the Cougars next season.
Who's In:
Losing four contributors from a nine-man rotation is tough, but Coach Kelvin Sampson went out and grabbed several new acquisitions for his roster. Nura Zanna joins Houston as a grad transfer from LIU-Brooklyn. Zanna is a 6-6 forward who averaged 9.2 points and 8.7 rebounds per game last season. Sampson also has five junior college transfers joining the Cougars this season. Valentine Sangoyomi, a 6-8 center, will play this season after redshirting his first year in Houston. Sangoyomi averaged 6.9 points, 7.7 rebounds, and 1.2 blocks per game at Northern Oklahoma two years ago. Corey Davis joins Houston after being named to the NJCAA All-America First Team last season. The 6-1 guard scored 17.4 points per game along with 3.7 assists, 3.2 rebounds, 1.5 steals and shot 46% from three. Guard Gabe Grant averaged 15.3 points and 6.3 rebounds per game at Three Rivers and 6-8 forward Breaon Brady averaged 12.2 points and 6.8 rebounds per game at Saddleback last season. Lastly, 6-10 center Chris Harris averaged 5.7 points and 6.3 rebounds at San Jacinto last season, where he played with fellow newcomer Corey Davis. Sampson also got commitments from three true freshmen in Mike Adewunmi, Fabian White and Cedrick Alley. Adewunmi is a three-star 6-4 guard, White is a three-star 6-8 forward and Alley is a three-star 6-6 forward.
Who to Watch:
Houston will return their leading scorer from last season in Rob Gray. Gray led the AAC in scoring with 20.6 points per game and earned All-AAC First Team honors. Gray was an all-around star adding in 3.7 rebounds, 2.9 assists and 1.2 steals per game along with 38.4% shooting from three. Starting point guard Galen Robinson is also back after leading the team in assists with 4.8 per game. Robinson only scored 6.5 points per game on 36.7% shooting from the field and will need to be more productive with the absence of Dotson. Devin Davis, a 6-6 forward, should be fully healthy this season after only playing in 20 games last year as he battled hand and foot injuries. Davis was productive when he did play, scoring 8.3 points per game, which was third on the team. Wes VanBeck returns as well after scoring 7.5 points per game last year in his first season as a scholarship player. VanBeck was a walk-on his first two seasons at Houston, but he earned 22.1 minutes per game last season and made five starts. Armoni Brooks is also back after playing in 28 games as a freshman. Brooks scored 4.4 points per game and shot 36.2% from three.
Final Projection:
Houston returns the conference's leading scorer from last season along with several other experienced contributors, but there will be quite a bit of change to this year's roster. Coach Kelvin Sampson added five junior college transfers, one grad transfer and three true freshmen. All of those moving pieces could make it tough for the Cougars to mesh this season. However, there is no shortage of talent on this roster, and if the chemistry comes together then Houston could be a strong competitor in the AAC.
Projected Postseason Tournament: NIT
Projected Starting Five:
Galen Robinson, Junior, Guard, 6.5 points per game
Rob Gray, Senior, Guard, 20.6 points per game
Devin Davis, Senior, Forward, 8.3 points per game
Nura Zanna, Senior, Forward, 9.2 points per game
Chris Harris, Sophomore, Center, DNP last season
By the Numbers:
Scoring Offense: 73.7 (163rd in nation, 4th in conference)
Scoring Defense: 64.9 (30, 4)
Field-Goal Percentage: 44.7 (153, 3)
Field-Goal Defense: 40.8 (34, 6)
Three-Point Field Goals Per Game: 8.4 (87, 2)
Three-Point Field-Goal Percentage: 39.4 (21, 2)
Free-Throw Percentage: 71.7 (122, 4)
Rebound Margin: 0.6 (172, 7)
Assists Per Game: 12.7 (229, 7)
Turnovers Per Game: 9.8 (4, 1)