Oregon State Beavers
2017-2018 Overall Rank: #77
Conference Rank: #7 Pac-12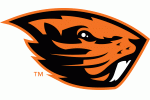 Oregon State would like to erase last season from their memory after finishing with a brutal 5-27 record. The Beavers were short on bodies for essentially the whole season. Most notably, star Tres Tinkle went down for the season with a broken wrist just six games into the season. Oregon State was stuck playing the season with a limited roster consisting of mostly freshmen and sophomores. This season should be much different with those players all returning with gained experience. Coach Wayne Tinkle went out and added some much needed depth to his roster, and the health of his son Tres will help Oregon State play competitive basketball this season. The Beavers will aim to avenge last season's disaster and should be capable of competing in the Pac-12 this year.
2016-17 Record: 5-27, 1-17
2016-17 Postseason: None
Coach: Wayne Tinkle
Coach Record: 41-54 at Oregon State, 199-143 overall
Who's Out:
One benefit to having such a young team is not having much change to the roster the next year. Only two major contributors from last season are gone. Matt Dahlen and Daine Muller both decided to graduate early and end their Oregon State careers. Dahlen wasn't even expected to be on the team last season, but decided to return due to the lack of available bodies for the Beavers. Dahlen was a walk-on, but he played in 30 games last season and started ten. Muller also decided to graduate and end his basketball career. Muller played in 21 games and got one start. Muller shot 46.4% from three, but he was never able to stay fully healthy after transferring to Oregon State from Montana.
Who's In:
Despite not losing much production from last season, Coach Wayne Tinkle was aggressive this offseason and added some new pieces to his roster. Seth Berger joins the Beavers as a graduate transfer from UMass. Berger struggled throughout his UMass career and averaged just 2.6 points and 2.3 rebounds last season. Coach Tinkle also added three freshmen to the team this season. Four-star 6-4 guard Ethan Thompson will join his brother Stephen at Oregon State where their father is an assistant coach. Thompson averaged 22.8 points, 7.7 rebounds and 5.4 assists as a senior in high school and will add much needed depth to the Beavers this season. Three-star prospects Alfred Hollins and Zach Reichle will also join the Beavers this season. Hollins is a 6-6 guard who will provide depth right away as a freshman. Reichle is a 6-4 guard who was the top-ranked player in Oregon and was named the 2017 Gatorade Oregon Player of the Year.
Who to Watch:
Oregon State will be thrilled to get star sophomore Tres Tinkle back this season. Tinkle played in just six games last season before suffering a broken wrist. Tinkle had put up 20.2 points and 8.3 rebounds per game before the injury, and the Beavers hope he regains that production this season. Also back is junior Drew Eubanks who decided to return to school after testing the NBA Draft waters. Eubanks is a skilled 6-10 forward who tallied 14.5 points, 8.3 rebounds and 2.2 blocks per game as a sophomore. Tinkle and Eubanks may be the stars of the team, but the returning leading scorer is junior Stephen Thompson. Thompson finished sixth in the Pac-12 in scoring with 16.3 points per game, and he also added 4.3 rebounds, 3.0 assists and 1.4 steals. Three more starters from last season return in Jaquori McLaughlin, Kendal Manuel and Gligorije Rakocevic. McLaughlin took over as the starting point guard as just a freshman last season. McLaughlin averaged 10.5 points, 3.3 assists and shot 36.7% from three. Manuel also stepped into the starting line-up as a freshman after Tinkle's injury. Manuel scored 7.8 points per game and shot 38.5% from three. Also returning is senior Cheikh N'diaye, who got a fifth year of eligibility after injuring his shoulder nine games into last season. N'diaye was a starter before his season ended prematurely and will add experience to the Beaver's rotation. Rakocevic became a starter after N'diaye's injury and averaged 4.6 points and 3.7 rebounds per game. Ronnie Stacy, Ben Kone and Tanner Sanders are also back as role players.
Final Projection:
After a miserable 2016-17, Oregon State should be back as competitors in the Pac-12 this season. The Beavers will be getting essentially their entire roster back along with a healthy Tres Tinkle. That familiarity will be beneficial this season as Coach Wayne Tinkle looks to get his squad back on the right track. Tinkle's injury was a major hit, but it did open the door for players like Drew Eubanks and Stephen Thompson to emerge. It also allowed young players like Jaquori McLaughlin, Kendal Manuel and Gligorije Rakocevic to gain valuable playing time as starters last year. Getting all those players back plus the additions of three freshmen, an experienced grad transfer and better health should translate to a much better season for the Beavers. Oregon State could get back to .500 in conference play this season and might even find themselves on the bubble of an NCAA Tournament appearance.
Projected Postseason Tournament: NIT
Projected Starting Five:
Jaquori McLaughlin, Sophomore, Guard, 10.5 points per game
Stephen Thompson, Junior, Guard, 16.3 points per game
Tres Tinkle, Sophomore, Forward, 20.2 points per game
Drew Eubanks, Junior, Forward, 14.5 points per game
Gligorije Rakocevic, Junior, Center, 4.6 points per game
By the Numbers:
Scoring Offense: 63.2 (335th in nation, 12th in conference)
Scoring Defense: 72.5 (186, 7)
Field-Goal Percentage: 42.8 (258, 11)
Field-Goal Defense: 44.5 (212, 9)
Three-Point Field Goals Per Game: 6.3 (266, 11)
Three-Point Field-Goal Percentage: 34.6 (191, 10)
Free-Throw Percentage: 66.1 (299, 11)
Rebound Margin: -2.8 (281, 10)
Assists Per Game: 11.9 (276, 12)
Turnovers Per Game: 15.3 (334, 12)

Madness 2017 Men's Basketball Recruit Rankings:
#40 Ethan Thompson