Northern Kentucky Norse
2017-2018 Overall Rank: #88
Conference Rank: #2 Horizon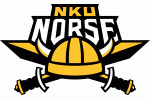 Despite the returning three starters last year and bringing in a very good recruiting class, most expected Northern Kentucky to remain towards the bottom of the Horizon League pecking order. But the Norse and Coach John Brannen had other plans. They ended up going 12-6 in conference play, which was good enough to tie for third place. And they were not done there. The Norse managed to win the conference tournament and make their first ever NCAA Tournament appearance in their first year eligible to do so. In the NCAA Tournament, NKU hung in there against Kentucky, eventually falling 79-70.
2016-17 Record: 24-11, 12-6
2016-17 Postseason: NCAA
Coach: John Brannen
Coach Record: 33-32 at Northern Kentucky, 34-33 overall
Who's Out:
With just one starter lost, the Norse should be even better in 2017-2018. Cole Murray departs after averaging 10.1 points and 3.2 rebounds. Murray was the team's most prolific three-point shooter and made 39.9 percent of his 253 attempts from beyond the arc. Brennan Gillis, Blake Spellman and Brandon Maxwell all made contributions off the bench at one point or another during the season. Gillis was the only one who was a regular in the rotation from the start of the season to the end though. Matt Rosenwinkel only played ten minutes last season, but he was one of those seniors who helped take the program to the Division I level.
Who's In:
There are only two newcomers this year, freshman Chris Vogt and transfer Tyler Sharpe. Sharpe was a walk-on at Louisville before heading to NKU. Vogt is a seven-footer who was a McDonald's All-American Honorable Mention. He will be a very good player for NKU soon, but the program has the luxury of letting him develop and gain strength. Jalen Tate was one of those many talented freshmen that came into the program last season. The 6-5 forward started the first eight games of the season before an injury ended his season early. During those eight games he averaged 4.6 points, 2.0 rebounds and 1.6 assists in 18.8 minutes per game.
Who to Watch:
Lavone Holland II runs the show and Drew McDonald is the big body in the paint. Around those two are a large supply of 6-5 wings. Holland averaged 14.5 points per game and led the squad with 4.1 assists and 1.3 steals. He is the leader of the team and will have the ball in his hands when it matters most. McDonald is undersized at 6-7, but he was extremely productive as a sophomore, averaging 16.4 points and 7.7 rebounds. He is an efficient scorer in the paint and can also step outside and knock down plenty of three-pointers. NKU makes up for their lack of size at the five spot by having a lot of big players on the perimeter. They did lead the Horizon League in rebounding margin last year and very well could again. Sophomore Carson Williams is one of those 6-5 wings, but he plays the most like a forward. Williams will stay in the paint and score around the basket. As a freshman he averaged 10.8 points and his 5.9 rebounds were extremely important for a team that looked like they could have trouble on the glass. Jordan Garnett started 24 games last season as a freshman and averaged 4.8 points and 3.3 rebounds. He could start again beside Tate and Holland on the perimeter, but that would leave some questions when it comes to shooting the basketball. Garnett did knock down 41.9 percent of his three-point attempts, but he only took 43 last year. If he can turn into that shooter, the starting shooting guard spot is his. Dantez Walton, a 6-5 sophomore of course, is another option. So is 6-1 sophomore Mason Faulkner. Faulkner averaged 7.4 points per game as the main guard off the bench last season, but needs to be more consistent with his shot.
Final Projection:
Coach Brannen will find the best rotation for his team, which should not be too difficult considering just about everybody is back. But replacing Murray's outside shooting will be key. If Garnett can keep up his high shooting percentage while playing a larger role or Faulkner finds his stroke on a more consistent basis, Northern Kentucky will be fighting for a Horizon League title. The other potential issue is frontcourt depth. Jeff Garrett, a 6-6 junior, will spell McDonald when he needs a break, and the addition of Vogt adds more options, but one unfortunate injury and NKU would be a very, very small team in the frontcourt.
Projected Postseason Tournament: CBI / CIT / V16
Projected Starting Five:
Lavone Holland II, Senior, Guard, 14.5 points per game
Jordan Garnett, Sophomore, Forward, 4.8 points per game
Jalen Tate, Freshman, Forward, 4.6 points per game
Carson Williams, Sophomore, Forward, 10.8 points per game
Drew McDonald, Junior, Center, 16.4 points per game
By the Numbers:
Scoring Offense: 76.0 (109th in nation, 7th in conference)
Scoring Defense: 71.6 (164, 4)
Field-Goal Percentage: 45.6 (109, 1)
Field-Goal Defense: 44.0 (186, 5)
Three-Point Field Goals Per Game: 8.6 (75, 2)
Three-Point Field-Goal Percentage: 34.9 (175, 4)
Free-Throw Percentage: 68.0 (263, 7)
Rebound Margin: 4.4 (46, 1)
Assists Per Game: 13.9 (144, 6)
Turnovers Per Game: 13.4 (215, 5)