Iona Gaels
2017-2018 Overall Rank: #96
Conference Rank: #1 MAAC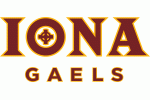 By Iona standards, finishing 12-8 in MAAC action is hugely disappointing. It was the most losses suffered in conference play since Coach Tim Cluess took over the program in 2010. But the Gaels more than salvaged their season during the conference tournament, knocking off Rider, St. Peter's and Siena to claim their fourth NCAA Tournament appearance in the last six years. In the NCAA Tournament, Iona fell 93-77 to Oregon in the first round. This group should get back to the NCAA Tournament and possibly do some serious damage once they get there.
2016-17 Record: 22-13, 12-8
2016-17 Postseason: NCAA
Coach: Tim Cluess
Coach Record: 162-78 at Iona, 260-101 overall
Who's Out:
The losses are significant. Jordan Washington is gone after leading the team with 18.0 points and 7.6 rebounds. He did all of that in just 21.7 minutes per game and was an absolute beast in the paint. On those very rare occasions when the Iona offense was struggling, feeding their big man in the post was always a way to get some points on the board. The Gaels also lost their second leading rebounder Taylor Bessick. Bessick was never a scoring threat, but he would do the dirty work in the paint and block some shots. The second and third leading scorers are gone too. Jon Severe averaged 11.3 points per game and connected on 42.4 percent of his three-point attempts. He was also very effective attacking the basket and creating scoring opportunities. Sam Cassell, Jr. added 10.9 points to go along with his 3.0 assists and 3.1 rebounds. He too was a prolific outside shooter. Losing those four players leaves some big holes in Coach Cluess' lineup.
Who's In:
However, those holes will be filled, and perhaps more, with this group of newcomers. TK Edogi and Roland Griffin bring immediate experience to the frontcourt. Edogi is a graduate transfer from Tulsa and has the unenviable job of living up to frontcourt expectations left by Washington. Edogi is an athletic 6-8 forward who averaged 4.2 points and 3.7 rebounds with Tulsa last year. He was never a dominating force in the AAC, but he is a great fit with Iona and should emerge as Iona's top interior scorer. Griffin spent time at Illinois State and Midland College before landing in New Rochelle, New York. At 6-7 and 215 pounds, he will at least provide some size off the bench. At 6-9 and 200 pounds, incoming freshman Andrija Ristanovic will add some size too. He will likely need some time to develop his game, but Ristanovic should be a great player for Iona in the coming years. The backcourt adds a couple experienced transfers and a promising freshman as well. Zach Lewis comes from Umass, but he also played at Canisius where he was an All-MAAC honoree. He averaged 8.8 points per game with the Minutemen and could slide right into a starting spot. In fact, if it wasn't for the returning talent on the perimeter, there would be little doubt. But starting or not, Lewis adds another offensive weapon to Iona's impressive arsenal. Aakim Saintil sat out last season after transferring in from LIU Brooklyn, where he spent just one season. During that season he averaged 12.6 points and 4.7 assists. With a little more consistency on his outside shooting, Saintil will be a very dangerous scorer. He is very good at getting to the basket either way. And then there is incoming freshman C.J. Seaforth. He will be a big time scorer sooner or later. For now, he will be productive when he can find minutes.
Who to Watch:
Iona could put out a very good starting five with their newcomers. Coach Cluess could do the same with his returning players. Rickey McGill will again run the shower after averaging 10.5 points and 5.1 assists in 2016-2017. He is a quality defender and can set up his teammates for easy buckets. With a little more consistency from long range, McGill could score 20 points per game. He will not need to do that though. Deyshonee Much saw his scoring dip to 9.5 points per game as a junior after tallying 13.0 as a sophomore. He is a great all-around scorer though and can use his 6-5 frame to attack the basket. Schadrac Casimir had a great freshman campaign back in 2014-2015 and has seen his production dip since then, in part due to an injury that cause him to miss most of the 2015-2016 campaign. Last year he averaged 7.0 points per game and continued to be one of the best shooters around. Whether starting or utilized off the bench, Casimir will make a big impact on this team. E.J. Crawford, a 6-6 wing, will likely spend most of his time at the power forward spot. He averaged 9.4 points and 3.1 rebounds last season. This is a team that will struggle on the glass regardless of who is on the floor due to their up-tempo, three-point shooting style of play, but it would be very beneficial if Crawford can do more work on the glass. On the offensive end though, Crawford will spend a lot of time outside of the paint knocking down three-pointers. Jan Svandrlik is another big wing who can shoot the ball. He only took 38 three-pointers as a sophomore, but did hit half of them. Tyrell Williams, a 6-10, 230 pound sophomore, will add depth at the five spot.
Final Projection:
It will be interesting to see how the playing time works out. On paper, Iona can easily go 11 deep. Once again Coach Cluess has done a brilliant job adding a nice mixture of experienced newcomers and talented freshmen to replace some key departures. It happens just about every year and just about every year Iona is dominating the MAAC. The 2017-2018 campaign should be no different. The only question that remains is whether or not this group has what it takes to find success in the NIT or NCAA Tournament.
Projected Postseason Tournament:
NCAA
Projected Starting Five:
Rickey McGill, Junior, Guard, 10.5 points per game
Schadrac Casimir, Junior, Guard, 7.0 points per game
Deyshonee Much, Senior, Guard, 9.5 points per game
E.J. Crawford, Sophomore, Forward, 9.4 points per game
TK Edogi, Senior, Forward, 4.2 points per game (at Tulsa)
By the Numbers:
Scoring Offense: 80.4 (33rd in nation, 2nd in conference)
Scoring Defense: 76.8 (281, 6)
Field-Goal Percentage: 45.4 (116, 2)
Field-Goal Defense: 43.6 (170, 4)
Three-Point Field Goals Per Game: 9.8 (17, 1)
Three-Point Field-Goal Percentage: 39.7 (16, 1)
Free-Throw Percentage: 76.8 (16, 1)
Rebound Margin: -2.6 (276, 10)
Assists Per Game: 15.5 (57, 2)
Turnovers Per Game: 12.0 (82, 2)