Grand Canyon Antelopes
2017-2018 Overall Rank: #104
Conference Rank: #1 WAC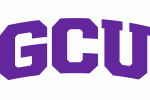 Grand Canyon finished in the top half of the WAC for the fourth straight season and earned a 22-9 overall record. Even though the Lopes were a quality team, they did not participate in the postseason because they were in a transition period. This means they were ineligible to make the NCAA tournament because they recently moved from Division II to Division I. The transition period lasts for four seasons so Grand Canyon will be eligible to make the NCAA tournament for the first time this season and Coach Dan Majerle has built a team that could easily attain this goal. Majerle is a former NBA All-Star whose coaching career is off to a great start at Grand Canyon. Majerle led the Lopes to the CIT tournament in his first three years with the program and has a good chance of winning the conference in his fifth season. Grand Canyon has built a rabid fan base that makes GCU Arena an extremely tough place to play and gives them a major home court advantage. The Lopes bring back most of their starters and many key reserves who could lead them at the top of the WAC and to their first ever Division I NCAA tournament berth.
2016-17 Record: 22-9, 11-3
2016-17 Postseason: None
Coach: Dan Majerle
Coach Record: 81-45 at Grand Canyon, 81-45 overall
Who's Out:
GCU loses three players, including two starters from last season. DeWayne Russell was GCU's star player and his loss cannot be overstated. Russell led the WAC in scoring with 21.2 points and in assists with 5.4 per game and was responsible for creating most of GCU's offense. He is a speedy 5-11 guard who can score at all three levels. Russell did most of his damage attacking the basket, but also made 52 threes at a 39.7% clip. Losing a player that could create offense like Russell will be impossible to replace with just one player, so multiple players will have to step up and take more offensive responsibility. Darion Clark was a part time starter in his lone season with the Lopes and averaged 7.8 points and 6.6 rebounds per game. Clark was a grad transfer for GCU and started his career at Charlotte before transferring to USC. Clark added athleticism to the frontcourt, but GCU should be able to replace his role with some of the talented new players. Finally, Boubacar Toure is a 6-11 center whose career was unfortunately cut short due to injuries. He would have provided frontcourt depth if healthy.
Who's In:
The biggest addition for GCU is grad transfer Casey Benson. Benson played his first three years at Oregon where he was a major contributor, but opted to transfer to GCU to be closer to home and play for his brother, who is on the coaching staff. Benson is a steady point guard who limits his mistakes and shoots the ball really well. He was the starting PG for Oregon as a sophomore, but lost his role to Payton Pritchard and Dylan Ennis as a junior. Benson averaged 4.9 points and 1.9 assists in 20 minutes per game coming off the bench. He also shot 40.5% from three-point range making him a legitimate threat from the perimeter. However, Benson's best asset is his ball security. When he was the starting PG as a sophomore he had an incredible 5.2:1 assist to turnover ratio. Benson should thrive as the starting PG for GCU and look for him to average 11 or 12 points and 5 or 6 assists. He should be one of the best lead guards at the mid major level.
GCU also received commitments from two recruits who spurned high major programs to join the Lopes in Damari Milstead and Roberts Blumbergs. Milstead is a 6-2 guard who had numerous Pac-12 offers and could crack the rotation immediately. His scoring ability will be extremely valuable off the bench. Blumbergs is a 6-10 skilled big man who can step away from the basket and shoot from long range. He had high major schools interested and an offer from Creighton, but opted to play for GCU. Blumbergs is from Latvia and has experience playing for their youth national teams including the U-20 team which he is currently playing for. Both Milstead and Blumbergs should play, but there are veteran players who have played consistent roles at their positions. It will be interesting to see how the reserve minutes shake out.
The final two additions to the program are freshmen Ibrahima Sankare and Alessandro Lever. Sankare is a 6-7 guard who redshirted last season while Lever is a 6-10 center from Italy. Both players look to be buried in the depth chart, but should make an impact as upperclassmen.
Who to Watch:
Four of GCU's top six players return, led by sharp shooter Josh Braun. Braun is a 6-4 senior wing who was second on the team in scoring at 17.5 per game. Braun will be the focal point of the offense now that DeWayne Russell has graduated and it will be interesting to see how he performs while receiving the full attention of the defense. He made 2.9 threes per game last season, but more of those shots will be heavily contested this season. Braun is talented enough to remain productive and should thrive as the team's best player, but look for his 41.6% three-point shooting to decrease.
Keonta Vernon, Oscar Frayer, and Gerard Martin should also earn starting roles. Keonta Vernon is GCU's starting center even though he is only listed at 6-6. The senior big man makes up for his lack of height with his strong 240-pound frame which allows him to hold his own in the paint. Vernon averaged 9.3 points and 7.0 rebounds last season and does most of his work around the basket. Oscar Frayer had an excellent freshman season and could be a breakout candidate this season. The 6-6 wing is a former Cal commit and scored 7.9 points and pulled down 4.6 rebounds per game last season. Frayer excels at using his athleticism to drive to the basket, but struggles with his outside shooting. If Frayer improves his jump shot, he could be a legitimate secondary scorer who could take some pressure off Braun. Junior Gerard Martin rounds out the starting five and is the Lopes' glue guy. Martin is a very good defender who plays most of his minutes as a small ball four, but can also play on the wing. The 6-6 Australian forward averaged 5.1 points and 4.1 rebounds, but only shot 33.1% from the floor. Martin is relied on for his defense and hustle plays and averages 29 minutes per game despite his offensive struggles.
The Lopes have many key reserves returning from last season including junior Kerwin Smith. Smith is GCU's backup center and provides size and rebounding to the frontcourt. At 6-9, Smith provides more length than Vernon and gives the Lopes a different look. Smith averaged 4.4 points and 3.6 rebounds, but was a horrific free throw shooter at 37.1%. Shaquile Carr and Fiifi Aidoo played key roles off the bench last season, but will be challenged by the incoming players for playing time. Carr is entering his senior season and plays both guard positions. He averaged 4.7 points and 2.4 assists per game. Aidoo is a 6-2 SG who scored 4.6 points per game in his first season with the Lopes. At the very least, Carr and Aidoo will provide backcourt depth. Matt Jackson is a 6-8 forward who can stretch the defense with his three-point shooting. The Australian native missed all of last season due to injury and will be a redshirt junior this season. Jackson averaged 5.9 points and 3.9 rebounds per game in 2015-16 and should play a role in the frontcourt. Kenzo Nudo played in nine games last season after returning earlier than expected from an achilles injury. Nudo did not shoot the ball well, but his percentages should improve if he is fully healthy for preseason practice and has more time to prepare.
Final Projection:
GCU's biggest weakness is that they do not have a player who can break down the defense and get his own shot like Russell could. Josh Braun is an excellent shooter and will score close to 20 points per game, but he lacks the ability to beat his defender one on one and score in isolation. Braun does most of his damage running off screens and spotting up behind the arc. Casey Benson will be able to match Russell's assist numbers and three-point percentage, but he is not a dynamic scorer like Russell. Russell's role will have to be filled by committee and two of the leading candidates to help replace his production are guards Oscar Frayer and Damari Milstead. Frayer is a very good athlete and proved he could attack the rim in his freshman season. If he can improve his jumper, then he will have a more well-rounded game that could help replace Russell. Milstead is only a freshman, but was known for his scoring in high school. Milstead is not the caliber of player that Russell is right now, but has immense potential and could immediately provide an offensive spark off the bench. If he could add 6 or 7 points per game, he will have real value for the Lopes. Even though GCU needs to replace their best player, they still look like the team to beat in the WAC. Utah Valley and NMSU will provide stiff competition in what should be an intense three team race at the top of the conference. We predict that GCU will be able to replace Russell's production with numerous players stepping up which should be good enough to win the WAC and make their first ever Division I NCAA Tournament.
Projected Postseason Tournament:
NCAA
Projected Starting Five:
Casey Benson, Guard, Senior, 4.9 points per game (at Oregon)
Josh Braun, Guard, Senior, 17.5 points per game
Oscar Frayer, Guard, Sophomore, 7.9 points per game
Gerard Martin, Forward, Junior, 5.1 points per game
Keonta Vernon, Forward, Senior, 9.3 points per game
By the Numbers:
Scoring Offense: 73.6 (164th in nation, 5th in conference)
Scoring Defense: 67.8 (61, 2)
Field-Goal Percentage: 43.6 (219, 5)
Field-Goal Defense: 42.0 (78, 5)
Three-Point Field Goals Per Game: 6.6 (237, 7)
Three-Point Field-Goal Percentage: 33.1 (266, 6)
Free-Throw Percentage: 66.5 (296, 7)
Rebound Margin: 1.4 (137, 4)
Assists Per Game: 13.6 (158, 6)
Turnovers Per Game: 12.8 (139, 1)