UNC Asheville Bulldogs
2017-2018 Overall Rank: #106
Conference Rank: #1 Big South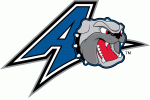 UNC Asheville has been a solid program in the Big South and the last two years have certainly proven that. The Bulldogs reached the NCAA Tournament in 2016 and tied for the top spot in the conference last year. However, a tough loss to Campbell in the quarterfinals of the conference tournament meant that UNC Asheville had to settle for a trip to the CIT in 2017. This season should result in a better postseason tournament in large part due to the return of Ahmad Thomas. The senior guard averaged 18.0 points, 6.6 rebounds, 2.3 assists and 3.0 steals last season. With another season like that, he could be the conference's Player of the Year. Thomas can shoot efficiently and use his 6-3 frame to attack the basket effectively. He will not take a ton of three-pointers, but he connected on 45.7 percent of his 81 attempts. With other good shooters on the team, Thomas deserves a lot of credit for not taking over the team and helping his teammates do what they do best. Coach Nick McDevitt deserves much of that credit as well.
2016-17 Record: 23-10, 15-3
2016-17 Postseason: CIT
Coach: Nick McDevitt
Coach Record: 77-52 at UNC Asheville, 77-52 overall
Who's Out:
Four players are gone, with 6-3 guard David Robertson and 6-6 forward Will Weeks being the most significant. Robertson started 25 games during his senior season and averaged 7.7 points per game. He was mostly a shooter and connected on an impressive 45.5 percent of his attempts from beyond the arc. Weeks did a lot of the dirty work in the paint and averaged 6.5 points, 4.8 rebounds and 2.3 assists during his senior season. Weeks rarely made the headlines, but he did do a lot of work in the paint that will be missed. Giacomo Zilli was the only other senior on the roster last season. He averaged 4.0 points and 1.8 rebounds in limited minutes, yet did provide quality depth in the paint. Malik Smith, a 6-6 forward, opted to transfer after barely playing as a freshman.
Who's In:
The frontcourt will get a boost from Donovan Gilmore. The 6-7 sophomore sat out last season after transferring in from Charleston. With the Cougars he started 21 games as a freshman and averaged 5.1 points and 4.2 rebounds. Even if Gilmore does not secure a starting spot, he will be a key player in the frontcourt rotation. The frontcourt also adds more experience with junior college transfer Asante Monadjemi, who also redshirted with the Bulldogs last season. Incoming freshmen Jalen Seegars and Tajion Jones are talented guards who will look to make an impact off the bench right away.
Who to Watch:
Thomas' biggest competition for Big South Player of the Year could come from teammate MaCio Teague. The 6-3 guard had an amazing freshman campaign, averaging 15.4 points, 4.6 rebounds, 2.7 assists and 1.1 steals. Teague stepped right in and proved that he could run the offense. He averaged fewer than one turnover per game and even looked better by the end of his freshman year. He will knock down plenty of three-pointers and connected on 45.5 percent of his team high 154 three-point attempts. With a year in the program, the sky is the limit for Teague. As if Teague and Thomas were not scary enough, the Bulldogs backcourt also boasts Kevin Vannatta, Raekwon Miller, Drew Rackley and Justin Brown. Vannatta was inconsistent during his junior year, but still averaged 9.1 points, 4.5 rebounds, 3.3 assists and 1.3 steals. He can do a bit of everything and would be a much more dangerous scorer if his shot was falling. But even if not scoring, Vannatta will do plenty of other things to help his team win. Miller has talent and has shown flashes of it, but he does need to work on his shot selection. After averaging over 20 minutes per game, he could be in line for a starting job as a senior.
Final Projection:
With Gilmore joining the mix, Coach McDevitt should have plenty of options in the frontcourt. Alec Wnuk, a 6-7 senior, is the likely replacement for Weeks in the starting five. Wnuk averaged 7.3 points and 3.9 rebounds in under 20 minutes per game last season. Sophomore Jonathan Baehre should be in line for more minutes too. He averaged just 7.5 minutes in 11 contests as a freshman, but he is brimming with potential. If Baehre starts living up to that potential, this is a UNC Asheville team that will be extremely deep and versatile. Even if the frontcourt depth becomes an issue, the talent in the backcourt is more than enough for the Bulldogs to win the Big South and eye another trip to the NCAA Tournament.
Projected Postseason Tournament:
NCAA
Projected Starting Five:
MaCio Teague, Sophomore, Guard, 15.4 points per game
Kevin Vannatta, Senior, Guard, 9.1 points per game
Ahmad Thomas, Senior, Guard, 18.0 points per game
Raekwon Miller, Senior, Guard, 6.6 points per game
Alec Wnuk, Senior, Forward, 7.3 points per game
By the Numbers:
Scoring Offense: 77.1 (85th in nation, 3rd in conference)
Scoring Defense: 68.5 (79, 2)
Field-Goal Percentage: 47.6 (34, 2)
Field-Goal Defense: 44.9 (232, 7)
Three-Point Field Goals Per Game: 8.0 (113, 3)
Three-Point Field-Goal Percentage: 39.4 (19, 1)
Free-Throw Percentage: 68.1 (255, 7)
Rebound Margin: -1.0 (238, 7)
Assists Per Game: 15.5 (54, 1)
Turnovers Per Game: 11.6 (53, 3)