Louisiana Ragin' Cajuns
2017-2018 Overall Rank: #112
Conference Rank: #2 Sun Belt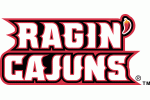 Louisiana ended last season on a high note. The Ragin' Cajuns won their last six regular season games and went to New Orleans for the Sun Belt Conference tournament with relatively high hopes. They managed to knock off Little Rock, but fell to second seeded Georgia State in the next game. With seven of the top eight scorers back, led by double-double machine Bryce Washington, the Ragin' Cajuns are poised for a big 2017-2018 campaign. Washington, a 6-6 senior, averaged 13.5 points and 11.2 rebounds and recorded 22 double-doubles last season. Washington shot 60.3 percent from the floor last year and has gotten better with every season. His final season will be a great one.
2016-17 Record: 21-12, 10-8
2016-17 Postseason: None
Coach: Bob Marlin
Coach Record: 128-104 at Louisiana, 363-235 overall
Who's Out:
Like Washington, Jay Wright really stepped up last season to help replace the scoring lost with Shawn Long. Wright led the team with 16.2 points and 3.9 assists per game. He could score from everywhere on the floor and set up his teammates nicely as well. Returning seven of the top eight scorers is nice, but when that one loss is Wright, it does sting a little. Roydell Brown was part of the regular rotation too and even started ten games. He only averaged 2.9 points in 10.0 minutes per game though. The only other departure is Scott Plaisance, who saw his playing time dip during his sophomore season. He transferred to New Orleans back in January.
Who's In:
Three big school transfers will look to get Louisiana back to the NCAA Tournament. The best of the bunch if South Carolina transfer Marcus Stroman. Back in 2014-2015 he averaged 4.3 points and 3.1 assists with the Gamecocks. As a sophomore the following season he averaged 2.3 points and 1.3 assists before opting to transfer. With the Ragin' Cajuns in need of a point guard, expect Stroman to step right in. USC transfer Malik Marquetti is a big 6-6 guard who can do some scoring and help out on the glass. He started 15 games with the Trojans as a freshman in 2014-2015. His playing time dipped in his only other season with USC, but he is a versatile player who can do a bit of everything for ULL. The final transfer is JaKeenan Gant who comes to Lafayette from Missouri. Gant is a 6-8 forward who can stretch the defense with his outside shooting ability. He is also a capable shot blocker who should see plenty of minutes right away. With so much talent returning and three impact transfers, incoming freshmen Elijah McCoy and Cedric Russell are not expected to see much playing time this season.
Who to Watch:
Wright may be gone, but there is plenty of scoring punch left on the perimeter. Frank Bartley IV was right behind Wright in the scoring column with 15.3 points per game. At 6-3 and 214 pounds, Bartley has the toughness to attack the basket effectively. He also made a team high 68 three-pointers at a 35.8 percent clip. He can help out on the glass, pass the ball and should emerge as the team's go-to perimeter scorer. Johnathan Stove is another tough guard who can hit the glass effectively and score by attacking the basket. He is not much of a shooting threat, yet he can score in bunches. P.J. Hardy had a productive freshman campaign and proved to be a very good shooter off the bench. He connected on 45 of his 102 attempts from long range and often sparked the offense with his outside shooting. Once he develops the rest of his game, Hardy will be a very good player for the Ragin' Cajuns. Fellow sophomores Jerekius Davis and Kadavion Evans averaged over ten minutes per game as well and are ready for larger roles as sophomores.
Final Projection:
Justin Miller will join Washington and Gant in the frontcourt. Miller is the big man who can stretch the floor with his outside shooting ability. He averaged 11.1 points and 5.2 rebounds as a freshman and was very productive during his 23.9 minutes per game. Miller will be better this season, but his minutes could drop with Gant coming into the mix. If that happens, it is an example of just how deep this team will be this season. And that depth will pay off during Sun Belt play. If all of the transfers start living up to their potential and the freshmen can become more consistent sophomores, Coach Bob Marlin could lead Louisiana to their first NCAA Tournament appearance since 2014.
Projected Postseason Tournament: CBI / CIT / V16
Projected Starting Five:
Marcus Stroman, Junior, Guard, DNP last season
Frank Bartley IV, Senior, Guard, 15.3 points per game
Johnathan Stove, Senior, Guard, 9.1 points per game
Justin Miller, Sophomore, Forward, 11.1 points per game
Bryce Washington, Senior, Forward, 13.5 points per game
By the Numbers:
Scoring Offense: 81.9 (19th in nation, 1st in conference)
Scoring Defense: 76.3 (271, 12)
Field-Goal Percentage: 46.7 (57, 2)
Field-Goal Defense: 47.3 (327, 12)
Three-Point Field Goals Per Game: 7.0 (213, 8)
Three-Point Field-Goal Percentage: 34.3 (209, 6)
Free-Throw Percentage: 69.5 (198, 3)
Rebound Margin: 5.9 (26, 1)
Assists Per Game: 14.3 (115, 3)
Turnovers Per Game: 13.3 (210, 10)