Samford Bulldogs
2017-2018 Overall Rank: #137
Conference Rank: #3 SoCon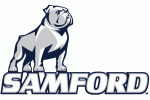 Samford won 20 games in 2016-2017 before losing in the second round of the CIT postseason tournament. This marked the most wins and highest finish in conference out of the three years that Scott Padgett has coached the Bulldogs. Samford could make serious noise this season with a veteran roster that brings their top six rotation players back and adds Alabama transfer Justin Coleman. They have a great group of guards led by senior Christen Cunningham, who was among the nation's leaders in assists. They have a go to perimeter scorer in Demetrius Denzel-Dyson and the conference's leading rebounder in Wyatt Walker. They also have a deep supporting cast who can stretch the defense with their long-range shooting. On paper, Samford seems to have the makings of a conference favorite and potential NCAA tournament sleeper. They have the talent to win 15 or 16 conference games and win more than 25 games overall. However, one major question stands out. Is a jump from 8-10 to the top of the conference too big of a jump for these players and this coach?
2016-17 Record: 20-16, 8-10
2016-17 Postseason: CIT
Coach: Scott Padgett
Coach Record: 47-54 at Samford, 47-54 overall
Who's Out:
Only two scholarship players will depart from the Samford program, reserves Terry Brutus and Justin Hopkins. Terry Brutus played very sparingly at Ole Miss for three seasons, before becoming a graduate transfer at Samford. Brutus is undersized at 6-6, but made up for his lack of height with his 250 pound frame. He averaged 2.6 points and 2.1 rebounds and was often the first big off the bench. Justin Hopkins made the rotation and played 16.1 minutes per game as a freshman, but will transfer and continue his career at Texas Southern. The 6-5 wing is a good athlete and probably left due to the crowded backcourt. He averaged 5.1 points per game in his lone season with the Bulldogs.
Who's In:
Samford adds two guards to the program, redshirt junior Justin Coleman and freshman Kevion Nolan. Justin Coleman is a diminutive scoring guard who played his first two seasons for Alabama and could be an immediate starter. Coleman is a former top 100 recruit who averaged 7.8 points per game as a sophomore, but was extremely inefficient. He shot 30% from the field, which is unbelievably low for a player who took as many shoots and played as big of a role as Coleman did. He also led Alabama with 3.3 assists per game, but struggled with turnovers since he averaged two per game. Coleman will benefit greatly by going from the SEC to the SoCon where players are generally smaller and less athletic meaning his size will be less of an issue. He will also benefit from playing next to a pure PG like Cunningham so he can focus on scoring and be a secondary playmaker. Denzel-Dyson and Alex Thompson's shooting will give Coleman the space he needs to attack the basket and make the Samford offense more dynamic. Kevion Nolan is a 6-1 freshman combo guard who will add depth to Samford's backcourt. Nolan may not play a huge role as a freshman, but he is a key long-term piece who should crack the starting lineup by his junior season. The sharp shooting combo guard was a very highly rated recruit for the SoCon and is one of the highest ranked recruits that Samford has ever signed out of high school.
Who to Watch:
Demetrius Denzel-Dyson is Samford's go to perimeter scorer and overall best player. He played two seasons at UMass before transferring to the Bulldogs where his numbers and efficiency improved dramatically. Denzel-Dyson's redshirt year served him well since his scoring increased from 3.3 to 16.1, his minutes increased from 10.7 to 30.8, and his three point percentage jumped from 24.6% to 46%. His three point shooting numbers are even more impressive when you see that he made 86 threes last season and only made 19 during his two year UMass career. Denzel-Dyson is not only a shooter, he can also put the ball on the floor and score in the mid-range and at the rim. He was the team's second leading rebounder at 4.8 per game. With the glut of guards on Samford's roster, Denzel-Dyson could realistically play stretches at the power forward position when his team goes small. His rebounding and athleticism will come in handy and should allow the Bulldogs to play small often. Wyatt Walker and Alex Thompson make up the starting frontcourt and their skills complement each other quite well. Walker is a 6-9 junior who led the conference in rebounding at 9.7 per game and uses his size and craftiness to score inside. Even though he is primarily a low post player, Walker showed great touch from the free throw line at 76% which suggests he may have the ability to shoot mid-range jump shots. His 12.9 points per game were second on the team behind Denzel-Dyson. Conversely, Thompson is a slender stretch four who likes to stretch the defense with the three point shot and shoot over smaller defenders in the mid-range. Thompson is not a strong rebounder; he only averages 4.3 per game in 26 minutes, but adds value with his skill and shooting touch. Thompson also improved his jump shot immensely during his redshirt season. He shot 18.9% from three as a sophomore at Auburn, but that number skyrocketed to 40.3% as a redshirt junior at Samford. Thompson averaged 11.8 points per game and was often effective in high low situations as a scorer and passer from the mid post as he would often find Walker for easy baskets or hit a 15 foot jumper. Thompson and Walker are great fits together and can make up for each other's weaknesses.
Christen Cunningham is a smooth point guard who always plays under control and was 10th in the country with 6.3 assists per game. The 6-2 senior guard averaged 11.4 points per game last season and did most of his damage in the mid-range. Cunningham actually averaged 14.4 points as a sophomore, but he made up for the scoring decrease by increasing his assists while turning the ball over less. Cunningham almost had a 3:1 assist to turnover ratio last season and the year before his assist to turnover ratio was lower than 1.5:1. His improvement is truly remarkable and is a main reason why Samford won 20 games in 16-17. Josh Sharkey is a 5-10 PG who occupied the sixth man role as a freshman. Sharkey's minutes are likely to dip this season since he is stuck in a logjam at the guard position, but he is an important long-term piece for the Bulldogs. Sharkey averaged 8.2 points and 4.2 assists per game while coming off the bench. He is a pesky defender and provides additional ball handling and playmaking when he enters the game. His 2.1 steals per game led the conference and he shot the most free throws on the team. Tristan Chambers is a 6-2 three-point shooting specialist who shot an impressive 41.2% from three last season, as a freshman. Chambers was primarily a spot up shooter, 73 of his 88 made field goals were three pointers. He averaged 7.3 points last season as a starter, but should move to the 6th man role with the addition of Justin Coleman. Samford would benefit from having a player with starting experience like Chambers add scoring and shooting off the bench.
Seniors Eric Adams and Alex Peters are technically walk-ons, but they both played consistent reserve roles last season. Both players will need to play reserve frontcourt minutes behind Walker and Thompson. James Boone only played in a handful of early season game and should be a RS Freshman this year. The 6-6 wing averaged 7.2 minutes per game, but did not play in a game later than November 29th. Gerald Smith is a RS sophomore who played a small role for Samford. He averaged 4.8 minutes in 23 games. Both Smith and Boone should see very sporadic minutes and will be used situationally. Sophomore Tanner Tapp only appeared in a handful of games last season and should not factor into the rotation.
Final Projection:
It will be interesting to see if Samford plays more aggressively defensively. The Bulldogs often used a 2-2-1 token press and fell back into a 2-3 matchup zone, but they will have an extremely deep backcourt this season and could benefit from playing more pressure defense. Samford has six guards that could earn significant playing time so expect them to play with three or even four guards frequently. The Bulldogs are poised to have a very successful season, certainly the most successful of the Scott Padgett era and should challenge for the top of the SoCon. All five starters return from a team that played in the postseason (CIT), but it is important to remember that Samford was under .500 in league play has not had much success under Coach Padgett. While Samford has older and experienced players, they have yet to feel the pressure living up to expectations, which is why we have them ranked more conservatively at third in the SoCon behind programs who have experienced more recent success. A third place finish in the SoCon, a conference which is severely underrated nationally, would certainly be considered a successful season for Samford and would mean they have a legitimate chance to win their conference tournament in March.
Projected Postseason Tournament: CBI/CIT/V16
Projected Starting Five:
Christen Cunningham, Senior, Guard, 11.4 points per game
Justin Coleman, Junior, Guard, DNP last season
Demetrius Denzel-Dyson, Senior, Guard, 16.1 points per game
Alex Thompson, Senior, Forward, 11.7 points per game
Wyatt Walker, Junior, Center, 12.9 points per game
By the Numbers:
Scoring Offense: 78.7 (53th in nation, 3rd in conference)
Scoring Defense: 75.9 (262, 8)
Field-Goal Percentage: 46.9 (53, 3)
Field-Goal Defense: 42.9 (125, 5)
Three-Point Field Goals Per Game: 7.8 (133, 6)
Three-Point Field-Goal Percentage: 39.5 (18, 2)
Free-Throw Percentage: 74.3 (52, 4)
Rebound Margin: 0.6 (169, 6)
Assists Per Game: 16.1 (28, 3)
Turnovers Per Game: 13.7 (245, 7)