Georgia State Panthers
2017-2018 Overall Rank: #139
Conference Rank: #4 Sun Belt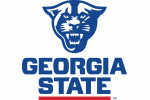 Georgia State ended last season with an unmemorable trip to the CIT. They went to Texas A&M-Corpus Christi and returned with a 80-64 loss. But overall it was a respectable season for the Panthers. Reaching 20 wins is always good and Georgia State also found a superstar in D'Marcus Simonds. As a freshman last year the 6-3 guard averaged 13.4 points, 2.0 assists and 4.0 rebounds. He should make a big jump between his freshman and sophomore season and lead this team back to the postseason.
2016-17 Record: 20-13, 12-6
2016-17 Postseason: CIT
Coach: Ron Hunter
Coach Record: 123-74 at Georgia State, 397-293 overall
Who's Out:
There is a little rebuilding to do around Simonds though with the loss of two regular starters and three more players who were part of the regular rotation. Jeremy Hollowell is the most significant departure after leading the team with 15.2 points and adding 5.9 rebounds. The 6-8 forward could stretch out the opposing defense with his outside shooting and was a tough matchup for any team in the Sun Belt. The frontcourt also loses Willie Clayton. He was not much of an offensive threat, but led the team with 7.2 rebounds per game. The three lost roleplayers are perimeter players. Justin Seymour had some decent outings before losing his eligibility in January. Isaiah Dennis and Austin Donaldson, who is transferring, were decent ball handlers and among the few players on the team who were able to successfully take care of the ball.
Who's In:
Incoming freshman Kane Williams should be able to take care of the ball. Coach Ron Hunter does not often play freshmen too much unless they are special, like Simonds last season. Williams has that potential. Fellow incoming freshmen Denis Alibegovic and Matt Chism will hope to make an impact sooner or later on the perimeter as well. Josh Linder is the lone incoming freshman in the frontcourt, but it is graduate transfer Basil Smotherman who should make the bigger impact this season. Smotherman spent most of his career at Purdue as a roleplayer, adding toughness to the frontcourt. However, the 6-6 forward is capable of scoring. More importantly for this team though, he needs to be a better rebounder than he was during his time with the Boilermakers. The frontcourt will also need some production from Jordan Tyson. The St. Bonaventure transfer has struggled with injuries, but did start nine games with the Bonnies two years ago.
Who to Watch:
If Simonds is going to take this team towards the top of the Sun Belt, he will need some help on the perimeter. Simonds will also need to become a much better ball handler unless somebody else can step up and take over that role. Devin Mitchell is an intriguing option. He is a proven shooter, but the 6-4 junior started looking like a decent all-around shooting guard as last season progressed. Isaiah Williams ranked fourth on the team in scoring with 7.7 points per game. His numbers dipped from his more productive 2015-2016 season, but the senior is a better shooter than his 34.1 three-point percentage would indicate. If he finds his stroke again, Williams will be in for a big senior season. Jeff Thomas spent his sophomore season mostly playing the role of a shooter off the bench. The 6-5 guard attempt 106 three-pointers and connected on 39.6 percent of them. Thomas is a big guard, but at 6-5 and 205 pounds Malik Benlevi provides Coach Hunter with a player who can spend time at the four spot. Benlevi averaged 8.5 points and 4.2 rebounds as a sophomore and also led the team in blocks with 29. Georgia State may not want to play that small all the time, nor will they have to, but having more shooters on the floor will help open up the offense.
Final Projection:
When Georgia State is playing small, there will be a lot of pressure on Jordan Session and Chris Clerkley. Session started ten games last season and averaged 4.1 points and 3.0 rebounds in 15.4 minutes per game. He should see those minutes shoot up significantly during his senior season, but it remains to be seen how productive he can be without Hollowell or Clayton by his side. Clerkley barely played as a freshman, but he is getting bigger and stronger and has some skills now that he should be better suited to battle in the paint. The frontcourt does not necessarily need a scorer, but they do need a couple rebounders and a shot blocker or two would not hurt either. The backcourt will do most of the scoring, but the lack of a true point raises issues there as well. Even if the turnovers remain a problem and nobody in the frontcourt can score, this is a Georgia State team that has enough talent to finish near the top of the Sun Belt.
Projected Postseason Tournament: CBI/CIT/V16
Projected Starting Five:
D'Marcus Simonds, Sophomore, Guard, 13.4 points per game
Isaiah Williams, Senior, Guard, 7.7 points per game
Devin Mitchell, Junior, Guard, 4.8 points per game
Malik Benlevi, Junior, Guard, 8.5 points per game
Jordan Session, Senior, Forward, 4.1 points per game
By the Numbers:
Scoring Offense: 74.0 (158th in nation, 5th in conference)
Scoring Defense: 70.1 (115, 6)
Field-Goal Percentage: 46.9 (52, 1)
Field-Goal Defense: 41.1 (39, 1)
Three-Point Field Goals Per Game: 7.5 (160, 6)
Three-Point Field-Goal Percentage: 35.7 (140, 4)
Free-Throw Percentage: 64.7 (329, 11)
Rebound Margin: 2.2 (111, 6)
Assists Per Game: 12.1 (267, 9)
Turnovers Per Game: 14.0 (268, 12)