Texas Southern Tigers
2017-2018 Overall Rank: #141
Conference Rank: #1 SWAC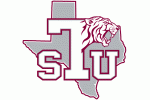 Under Coach Mike Davis, Texas Southern has dominated the SWAC. Last season they did not get a signature non-conference victory, but the Tigers did hit the road and beat the likes of Rice, La Salle and James Madison. Texas Southern did not even play a home game until January 14th. That is how life in the SWAC goes, but unlike the other teams in the SWAC, TSU can go on the road and beat some good teams. In conference play, the Tigers went 14-2. The conference tournament had some close, hard fought games against Grambling State and Alcorn State, but it was no surprise that this program came out on top. Their reward was a trip to Greenville, South Carolina to take on North Carolina, where they lost 103-64.
2016-17 Record: 23-12, 16-2
2016-17 Postseason: NCAA
Coach: Mike Davis
Coach Record: 99-69 at Texas Southern, 336-221 overall
Who's Out:
Texas Southern lost five seniors, four of whom averaged at least ten minutes per game. However, the lead story here is the transfer of Zach Lofton. Lofton spent one season with Texas Southern and averaged 16.8 points, 3.9 rebounds, 2.5 assists and 1.3 steals. He is not a great shooter, but is at least a threat to knock down some long balls. Lofton, a graduate transfer, will play one more season in 2017-2108, but it will not be at Texas Southern. Jerron Martin, who only played in four games in 2016-2017, is a graduate transfer as well. Derrick Griffin quit basketball to concentrate on his NFL career after 13 games last year. The fact that Texas Southern still managed to go 14-2 in SWAC play despite losing their star frontcourt player in December is quite impressive. Those seniors will be missed too though. Marvin Jones, a 7-0 center, averaged 8.5 points and 6.8 rebounds and led the team with 1.6 blocks. He also stepped up his game after Griffin left. Dulani Robinson was a part-time starter during his lone year with TSU, averaging 6.4 points and 2.5 assists. He was a big reason why Texas Southern had the fewest turnovers in the SWAC. Ty Bynum had a disappointing senior season, but was occasionally an outside shooting threat and Stephan Bennett provided some nice frontcourt depth, especially during conference play. Little used Eric Washington was the other senior on last year's roster.
Who's In:
With the late transfers, Coach Davis still has some scholarships to work with for the 2017-2018 campaign. Do not be surprised if he adds some transfers that will make an impact right away. There could be some freshmen still coming into the mix as well. But regardless of who else joins, the highlight of this class is Trayvon Reed. The 7-2 sophomore has had a long road to Texas Southern. He eventually ended up at Auburn where he played in 23 games as a freshman in 2014-2015. In 8.9 minutes per contest Reed averaged 1.1 points and 2.0 rebounds and proved to be a shot blocker. After sitting out the 2015-2016 campaign, Auburn hoped Reed would emerge as a major contributor in their frontcourt, but instead Reed transferred and sat out the 2016-2017 season as well. As a former consensus top 100 recruit, Reed will be a major contributor at Texas Southern. Redshirt freshmen Cainan McClelland and Divonte Lumpkin are expected to suit up for Texas Southern and provide some much needed depth on the perimeter, while 6-5 redshirt freshman Kevin Granger could see some time at the small forward spot.
Who to Watch:
Demontrae Jefferson, Jalan McCloud and Kevin Scott will be the new leaders of this team and all will help replace the lost scoring of Lofton. Jefferson averaged 14.8 points and 3.3 assists as a freshman last season and is more than ready to take over this team. If he can improve his 30.2 percent three-point shooting and reduce his turnovers, Jefferson will be a serious candidate for SWAC Player of the Year accolades by March. McCloud, a 5-10 senior, averaged 8.5 points per game last season and he too struggled at times with his three-point shot, connecting on just 30.0 percent of his attempts. With a year of experience in the system after coming from the junior college ranks, McCloud should be more consistent this year. Scott was by far the most consistent shooter on the team last year and the 6-4 senior has the size to shoot over defenders and the strength to attack the basket effectively. He is also a pretty good rebounder for a guard.
Final Projection:
The returning options in the frontcourt are Lamont Walker and Jamie Rutherford. Walker started five games last season and, for now, will likely earn a few more starts this year. He is not a proven scorer, but Walker is very tough on the glass and can stretch the defense with his ability to knock down mid-range jumpers. Rutherford averaged just 6.3 minutes per game in 2016-2017, but the 6-8 senior is capable of filling in some quality minutes here and there. The frontcourt may have some questions, but the hope is Reed will answer them. As soon as he suits up for Texas Southern, he will be the most talented player in the conference. And talent is what Coach Davis does. Even when other teams have more experience, no team in the conference can ever match the level of talent that Coach Davis is bringing into this program. And that has led to four SWAC regular season titles in the last five years and probably one more in 2017-2018.
Projected Postseason Tournament:
NCAA
Projected Starting Five:
Demontrae Jefferson, Sophomore, Guard, 14.8 points per game
Jalan McCloud, Senior, Guard, 8.5 points per game
Kevin Scott, Senior, Guard, 10.0 points per game
Lamont Walker, Senior, Forward, 3.6 points per game
Trayvon Reed, Sophomore, Center, DNP last season
By the Numbers:
Scoring Offense: 74.1 (156th in nation, 1st in conference)
Scoring Defense: 72.6 (188, 4)
Field-Goal Percentage: 42.9 (250, 3)
Field-Goal Defense: 44.5 (210, 5)
Three-Point Field Goals Per Game: 5.9 (301, 6)
Three-Point Field-Goal Percentage: 29.5 (339, 9)
Free-Throw Percentage: 73.5 (71, 1)
Rebound Margin: -2.7 (278, 5)
Assists Per Game: 11.7 (282, 4)
Turnovers Per Game: 11.6 (52, 1)