Who Will Win The NCAA Football Championship
The 2016 College Football season is speeding toward its conclusion, so now is as good a time as any to dig into some of the National Championship favorites—and underdogs.
Our odds will come from Westgate Las Vegas Superbook, and they are accurate as of November 7th. To be more exact, we will be looking at three favorites and one underdog. Though we will take the College Football Playoff Selection Committee's rankings into account, they will not be the driving force behind our selections.
This isn't just about records and rankings, even though they do play a part. It's about which teams have the best chance of making it into the College Football Playoff pool, then winning the whole darn thing once they get there.
Alabama Crimson Tide (7-to-5)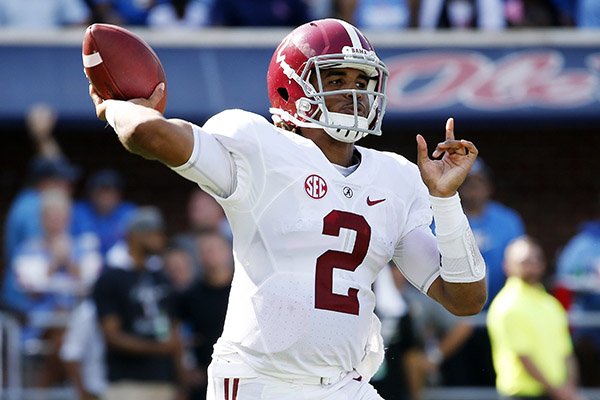 The Alabama Crimson Tide are the absolute favorite to win the national championship, and it's not hard to see why. They rank 13th in points scored per game, and a mind-melting fourth in points allowed per week.
If there's a potential concern for this team, it's quarterback Jalen Hurts. He is completing a respectable 62.3 percent of his passes and has already thrown for more than 1,600 yards. But the freshman has six interceptions to go along with his 12 touchdowns, a 1-to-2 ratio that's incredibly unsettling and could come back to haunt the Crimson Tide when the college playoff gets underway.
Still, Alabama should be considered the overwhelming favorite until further notice.
Clemson Tigers (6-to-1)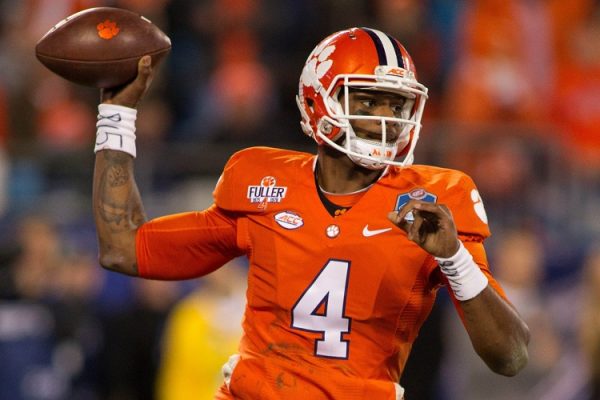 Quarterback Deshaun Watson has done a spectacular job throwing the Clemson Tigers to a 9-0 record and a strong playoff case. Though the junior is categorized as the stereotypical mobile body under center, he's so much more than that.
Watson has already racked up nearly 2,500 yards in the air. He partners that with 24 touchdowns and an above-64 completion percentage.
Granted, Clemson's offense is the weak link. They rank 20th in points scored per game and are often forced to let the running game carry them. That might get them into trouble this winter, on an even bigger stage, but they have the weapons at wide receiver and, of course, quarterback to improve a great deal.
And if all else fails, the Tigers always have the fifth-best defense in the country to fall back on.
Ohio State Buckeyes (3-to-1)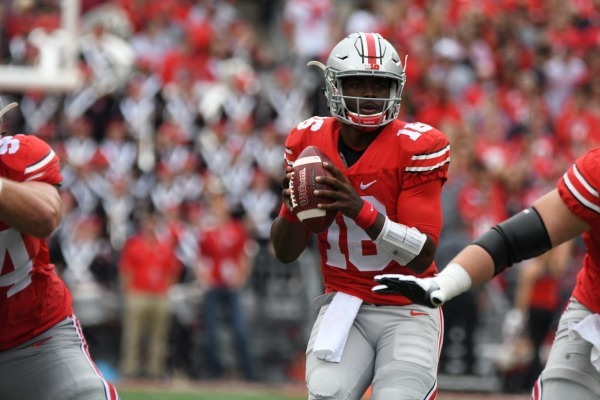 The Ohio State Buckeyes fell outside the top four in the latest College Football Playoff Selection Committee's rankings report, but that doesn't make them an underdog. They are still one of the foremost prohibitive favorites.
This is in part because, if they and Washington win out as expected, it will be them that vaults back into the top four, due to their strength of schedule. Mostly, though, the Buckeyes are just too damn good to fall outside the favorites circle.
Ohio State pairs the sixth-best offense in the country with the fifth-best defense, which, for the record, is patently absurd. The Buckeyes are tough to score on no matter how you play, run-heavy or passing-packed, and their own rushing game is truly terrifying.
Quarterback J.T. Barrett is one of three players on the roster with at least five touchdowns on the ground. He is joined by running backs Curtis Samuel (five) and Mike Weber (seven), the latter of whom should eclipse 1,000 rushing yards without breaking a sweat.
Louisville Cardinals (8-to-1)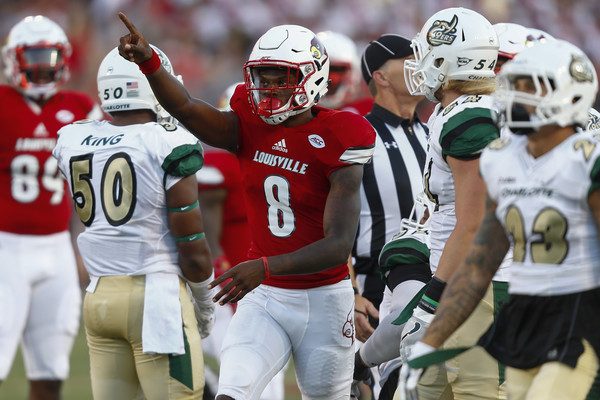 The Louisville Tigers have also dropped out of the top four of the latest poll and now sit at No. 6. Their only loss, however, comes to second-place Clemson. If they can win out, they'll have a genuine shot at sneaking back into playoff territory.
And if they get there, watch out.
The Cardinals have the best offense in the country, one that's capable of torching any opponent, regardless of their defensive skill level. This is a huge deal because the Cardinals barely have a top-25 defense. That's not ideal looking ahead, but again, the key for them is to win their final three games.
The offense will be able to take care of the rest and the defense should be good enough in the event they reach the playoffs.