Why Kentucky Remains Favorite to Win 2015-16 NCAA Basketball Championship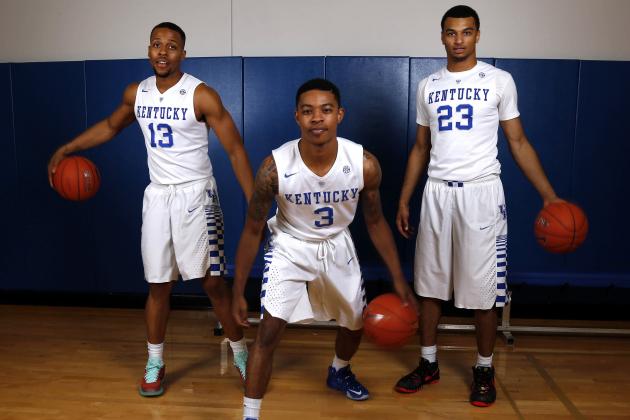 The Kentucky Wildcats have lost seven players to the NBA and three to graduation since last season, yet they still sit atop the pack as the favorite to take this year's title. Why is this you ask? Their new class of athletes is one of the best in the country. It's so solid that despite losing ten men, they're still one of the deadliest teams in the SEC and have risen in the ranks to top spot in division one basketball.
The new recruits for Kentucky are expected to have an immediate impact. The most highly anticipated guys on that list are the big Haitian forward-center Skal Labissiere and Canadian guard Jamal Murray. The two are listed in the Bleacher Report's top 5 most dynamic freshmen in the country and can help elevate Kentucky's game back to where it needs to be early and quickly this season. College basketball futures at TopBet NCAA sportsbook give Kentucky +700 odds to win the title and that is thanks in large part to their two new young guns.
Tyler Ullis returns at guard and should have a very bright future at UK. He's currently ranked 7th among point guards this season by the Sporting News and has already showed signs of brilliance in the teams early exhibition matchups. Isaiah Briscoe is another quality guard in the mix with Ullis and Murray rounding out what could be one of the best backcourts in the NCAA.
All of the young talent is in need of a leader on the floor and senior Alex Poythress should be the man shouldering that load. He's a big body that excels at pulling down rebounds. He should provide that veteran leadership and quality support for Labissiere in his freshman year.
Now of course these ranks also come thanks in large part to the departures of other star players from other heavy hitting teams. The defending champion Duke Blue Devils lost five players, three of which were taken in the first round of the NBA Draft. Finalist Wisconsin lost five to the NBA, while semi-finalist Michigan State also lost four players from last season.