2015 NCAA Basketball Tournament Odds Update - Can Anyone Stop Kentucky?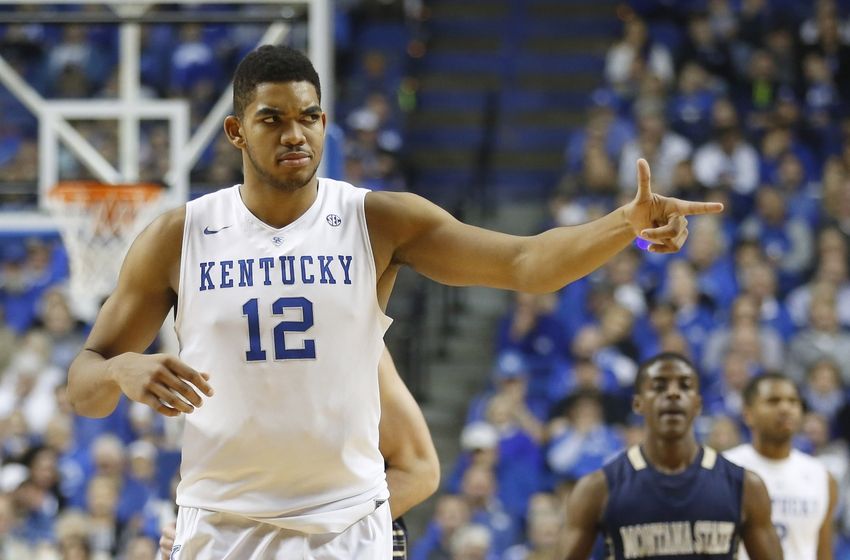 The Kentucky Wildcats continue to roll through their 2014-2015 schedule, and now sit with 23 wins and no losses. As such, it's natural to wonder: can anyone come at the kings? The Wildcats (-130 favorites to win the tournament) can essentially play ten-deep, and have already taken apart most of the ranked opponents they'll see before the NCAA tournament starts next month. A regular season filled with victories, then, is near to a foregone conclusion, except that some close calls lately have made it seem as though the Wildcats may be getting too complacent with their success.
But will their charmed run end…ever? If it does, who will finish it? Here's a few potential options, all of which could only come to pass if they meet Kentucky in the tournament, meaning it would likely be very close to the last opportunity any team gets to stop this historic run…
Wisconsin Badgers
As they stand now, the odds on the NCAA basketball tournament suggest teams like the Duke Blue Devils (+700 odds to win) could dethrone Kentucky, but it may be that Wisconsin has the specific composition that could challenge Coach Calipari's team the most. The Wildcats and Badgers met in the Final Four last year, and both teams have improved since, but Sam Dekker, who dropped 15 in that game, will be back, and Kentucky only won on the final shot of the game anyway.
Virginia Cavaliers
Injured guard Justin Anderson or no, Virginia (+900) is one of the premier defenses in college hoops this season, and can make any team have a bad night. If Anderson's injured shooting hand can heal in time to meet the Badgers in a potential late-round or even final matchup, the Cavaliers could have enough firepower to stand with a Wildcats offense that could struggle against Virginia's suffocating D.
Arizona Wildcats
Speaking of defense, Arizona (+1200) knows how to get it done on their own end, and with two outstanding defenders guarding the rim in Stanley Johnson and Rondae Hollis-Jefferson, they could force Kentucky to rely on their jump shot to beat them. Kentucky can certainly thrive in that situation, but if their guns run cold when it counts, Arizona could have the quality to beat Kentucky as early as the Sweet 16, depending on how seeding shakes out.