5 NBA Draft Picks That Didn't Work Out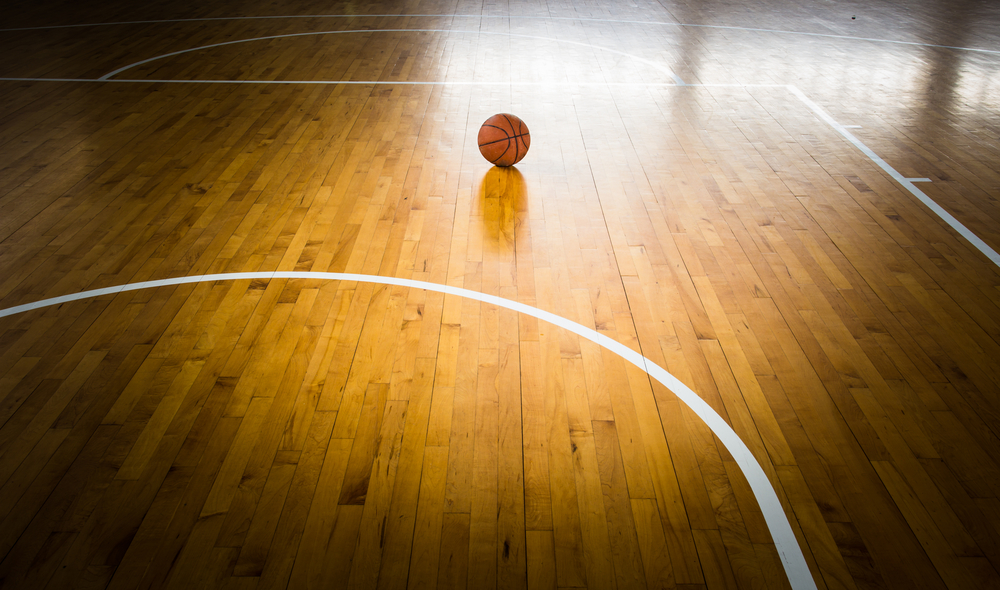 When Michael Jordan left the NBA to play baseball, everyone gave him some space. After all, he'd already proven his greatness, and he was coping with his father's murder. After a year or so, he returned and was welcomed with open arms. He led the Bulls to three back-to-back NBA championships after he returned. Before he kicked off his NBA career, both the Rockets and the Trail Blazers passed up MJ in the NBA draft. The first overall pick, Hakeem Olajuwon, led the Houston Rockets to two NBA championships and landed in the Basketball Hall of Fame. The second overall pick went to the Trail Blazers, who chose Sam Bowie over MJ.
1. Sam Bowie
Sam Bowie didn't work out so well. ESPN has called Portland's choice one of the worst overall draft picks in North American sports history. During his rookie season with the Trail Blazers, Bowie scored 10 points per game. After battling numerous leg injuries, Bowie finished his NBA career with an unremarkable average of 10.9 ppg. He now raises racehorses in Lexington, Kentucky.
Some basketball players, like Bowie, look great in college, but they fail to make it happen in the NBA. Let's take a look at four more college basketball stars who, although they looked meteoric during their school days, but failed to live up to their potential when they headed to the pros.
2. Darko Milicic
LeBron James, Dwyane Wade, Chris Bosh, Carmelo Anthony, and Darko Milicic made the draft class of 2003 look like any NBA team owner's dream. Milicic went to the Pistons as the No. 2 pick behind LeBron, getting placed ahead of Bosh, Anthony, and Wade. He went on to play for six NBA teams during his career and scored an average 6 ppg. He last played briefly for the Celtics in 2012.
In September 2014, when Darko announced that he was leaving the NBA to become a kickboxer in Serbia, people who bet on basketball didn't shrug and say, "He'll be back" the way they did with MJ (for online sportsbook bonus offers available to USA bettors, click here). Detroit, the team that originally drafted Milicic, watched him go and then privately licked their wounds, thinking about how they could have had Anthony, Bosh, or Wade instead.
3. Greg Oden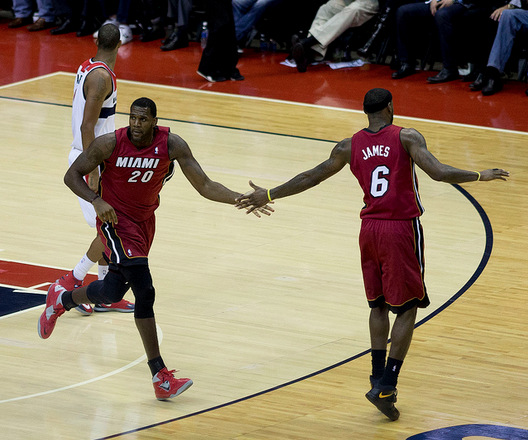 Greg Oden was the NBA's No. 1 draft pick in 2007. He was the former Gatorade Player and a star at Ohio State. However, once he entered the NBA with the Trail Blazers, Oden had five knee surgeries that stymied his chances for greatness. He played a few minutes with the Miami Heat last year, but he's spent most of his time on the bench.
Now, in another kind of court, Oden is facing felony domestic violence charges. His Miami Heat teammate who also played next to him with the Trail Blazers, James Jones, said it more clearly than anyone. "Every time Greg seems to be about to trend upward, something happens," Jones told ESPN. "It's unfortunate." The Trail Blazers couldn't help but agree.
4. Michael Olowokandi
It's pretty bad when you're a No. 1 NBA draft pick and your ex-wife is more famous than you are, but that's Michael Olowokandi's situation. After being Top Dog in 1998 and getting picked up by Clippers, he played a total of 10 seasons averaging 8.3 ppg. He went from L.A. to Minnesota to Boston before retiring in 2007. Now, Olowokandi's star has been eclipsed by his ex, "Basketball Wives" star Suzie Ketcham. Ketcham has collected millions from her VH1 show, to which she added a $15 million take from her split with Olowokandi. Olowokandi now lives anonymously in Dallas, Texas.
5. Kwame Brown
Kwame Brown was drafted in 2002 by the Washington Wizards as the league's No. 2 draft pick. Michael Jordan himself supposedly heavily influenced the pick, assuming that Brown would be another Kevin Garnett. On the court, his play was so bad that Lakers fans famously booed him in his home arena. Off the court, Brown has been arrested and accused of rape. He famously threw a cake at a Lakers fan, earning himself an entry in Urban Dictionary (to throw a frosted cake at an unsuspecting person is to "Kwame Brown" somebody).
It's not easy being a top draft pick, and some of these guys couldn't help becoming injured. Still, unlike MJ, when they left the league, no one hoped they'd come back.
Darko Milicic image by Eucher from Flickr Creative Commons
Greg Oden and LeBron James image by Keith Allison from Flickr Creative Commons