Gambling's 5 Biggest Events in Sports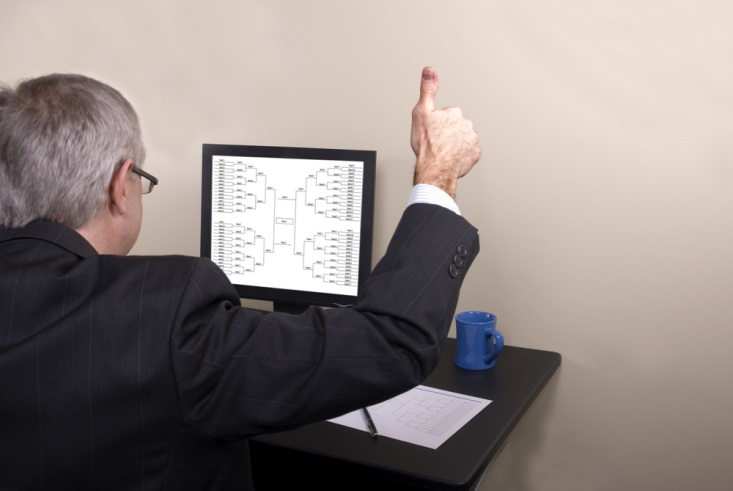 When it comes to gambling — be it legal, illegal, or online — there are some sporting events that loom larger than others in the psyches of bettors. Some gamblers are professionals intent on making a veritable killing or occasional dabblers who just want the right to engage in some bragging (whether through online gambling or at a casino).
Regardless of where you fall on that spectrum, if you love sports, the chances are pretty good that you've wagered a small bet here or there with your best friend over the turnout of a game — just to make things a little more interesting. Well, all over the world, people are routinely making the biggest sporting events "a little more interesting" by betting billions of dollars on outcomes, point spreads, and more. Here is a closer look at the biggest sporting events in the world, as far as gambling is concerned.
1. The Super Bowl
The most-watched game on television is also one of the most popular games on which to bet, with almost $120 million bet in Nevada casinos alone over 2014's contest, in which the favored Denver Broncos lost by a wide margin to the Seattle Seahawks. With the rise of online betting, millions are being wagered every year on professional football's biggest contest, since you no longer have to be in the state of Nevada in order to get in on the fun. Also, getting the funds you win is always becoming easier. This year's Super Bowl looks to become the most wagered upon game in history. If you're looking to get in on the online action and want to be sure to be able to cash in on your winnings, check out the sportsbook banking and deposit guide.
2. March Madness
OK. So March Madness isn't a single event — it's more of a roller coaster ride that involves 68 teams and lasts about a month. However, since it is one single-elimination tournament, it still qualifies, and when it comes to gambling's biggest events, it's easily one of the most notable. Roughly $100 million is wagered in legal bets during the tournament, and countless millions more are won and lost in ways that can't be so easily tracked. The FBI believes more than $2 billion might be wagered on March Madness every year in this country. (If you take part in your office's bracket pool, you're part of that massive amount of money.) Also, March Madness is a gambling event for bettors outside the U.S., too. Pregame.com, a site that analyzes gambling and gambling trends, estimated that over $12 billion was wagered worldwide on the tournament last year.
3. The World Cup
It should come as little surprise that the World Cup results in hundreds of millions of dollars in betting since soccer is the world's most popular sport, and the World Cup — its main event — occurs just every four years. From picking the eventual winner to crazy prop bets like the 175-to-1 odds that Luis Suarez would bite someone (he did), soccer's biggest tournament always sees an impressive amount of gambling action all over the world.
4. College Football's New Year's Bowl Games
College football always generate plenty of gambling — CNBC estimates that anywhere from $60-$70 billion is wagered illegally every season — but this coming New Year looks ripe to break records. The first-ever College Football Playoff is set to take place following the semi-finals and bowl games, which means gambling is about to get a brand-new event on which to wager money. While it's too early to tell how much might be wagered, the odds are good that the games will see more money than any other college football game this season.
5. World Cup of Cricket
While you may find it hard to believe, cricket is one of the world's most popular sports, and it has a rabid following that loves to put its money where its mouth is. The World Cup of Cricket is an event that is televised in over 200 countries, which keeps fans glued to the TV and putting up a ton of money. While it may pass unnoticed on most Americans' radars, millions are wagered every time cricket's World Cup rolls around.
Sports and betting seem to go hand-in-hand, whether the sport is soccer, basketball, or cricket. As long as there is competitive play with an unknown outcome, there will be gamblers lining up to try their hand at guessing the future, and these events have proven time and time again to attract the most bettors and the most money.