Maryland Terrapins
Overall Rank: #14
Conference Rank: #2 Big Ten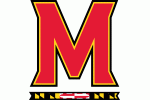 Maryland lost their top three scorers from a team that went 15-1 in Big Ten play and reached the Sweet Sixteen. Brionna Jones averaged 19.9 points and 10.9 rebounds during her senior season and was selected eighth overall in the WNBA Draft. Teammate Shatori Walker-Kimbrough was selected two picks earlier. She averaged 18.8 points per game and connected on an amazing 45.0 percent of her three-point attempts. The transfer of Destiny Slocum hurts just as much. She was poised for a big collegiate career with the Terrapins after averaging 11.5 points and 6.0 assists.
2016-17 Record: 32-3, 15-1
2016-17 Postseason: NCAA
Coach: Brenda Frese
Coach Record: 405-111 at Maryland, 460-141 overall
Key Departed Players (starters in bold)
Brionna Jones, Center, 19.9 ppg
Shatori Walker-Kimbrough, Guard, 18.8 ppg
Destiny Slocum, Guard, 11.5 ppg
Kiah Gillespie, Forward, 4.1 ppg
Jenna Staiti, Center, 3.0 ppg
Key Returning Players (starters in bold)
Kaila Charles, Sophomore, Guard, 9.7 ppg
Kristen Confroy, Senior, Guard, 5.1 ppg
Brianna Fraser, Junior, Forward, 6.1 ppg
Ieshia Small, Senior, Guard, 5.1 ppg
Stephanie Jones, Sophomore, Forward, 4.1 ppg
Blair Watson, Sophomore, Guard, 2.9 ppg
Sarah Myers, Sophomore, Guard, 1.4 ppg
Aja Ellison, Junior, Forward, DNP last season
Key New Players
Eleanna Christinaki, Junior, Guard/Forward, Transfer, Florida, eligible 2nd Semester
Channise Lewis, Freshman, Guard
Projection:
Sophomores Kaila Charles and Blair Watson figure to take a big step in 2017-2018. Charles showed plenty of potential as a freshman, averaging 9.7 points and 5.6 rebounds. Watson did not see as much playing time as a freshman, but the 6-0 guard has a ton of talent and will get a chance to showcase that talent this season. Other more experienced players like Kristen Confroy, Brianna Fraser and Ieshia Small will need to emerge as leaders. There are only two newcomers, but both will play a big role on this team. Eleanna Christinaki spent a season and a half at Florida. During her full season with the Gators the 6-0 wing averaged 10.4 points and 3.4 assists. She will make a huge impact once eligible following the first semester. The lone incoming freshman is Channise Lewis, a top 50 point guard. She could replace Slocum and if she does so successfully, Maryland will reload and compete for another Big Ten title.
Projected Postseason Tournament:
NCAA
By the Numbers:
Scoring Offense: 89.3 (2nd in nation, 1st in conference)
Scoring Defense: 64.5 (179, 4)
Field-Goal Percentage: 51.0 (2, 1)
Field-Goal Defense: 39.2 (143, 6)
Three-Point Field Goals Per Game: 6.2 (134, 8)
Three-Point Field-Goal Percentage: 37.4 (11, 2)
Free-Throw Percentage: 70.7 (138, 9)
Rebound Margin: 13.9 (2, 1)
Assists Per Game: 19.8 (4, 1)
Turnovers Per Game: 14.8 (115, 8)
Madness 2017 Women's Basketball Recruit Rankings:
#40 Channise Lewis