Can legendary Syracuse coach Jim Boeheim make one more March Madness run?
Legendary Syracuse Orange head coach Jim Boeheim said it best when he once told a group of reporters "all that matters is what you do in the NCAA Tournament."

And if there's one guy that knows a thing or two about March Madness, it's definitely Boeheim, who has led the Orange to a NCAA national crown as well as two Final Four appearances. In total, since taking over as head coach of Syracuse in 1976, Boeheim has guided the men's basketball program to the NCAA Tournament 28 times.
Following years of being bounced in the opening two rounds, Boeheim slowly began to build a strong program opposing Division I basketball teams began to fear. The Orange reached the NCAA final twice — in 1987 when the school lost on a last-gasp shot against the Indiana Hoosiers and again in 1996 in a tough defeat to the Kansas Jayhawks.
During that time Boheim also guided Syracuse to nine Big East regular-season titles and five Big East Tournament crowns.
It wasn't until 2003 when the Orangeman finally broke through, winning the school's first-ever NCAA hard court crown. Current New York Knicks star Carmelo Anthony was the MVP of the tournament, netting 21 points against the Kansas Jayhawks in the championship game.
Boeheim's coaching resume goes well beyond the NCAA. The 2010 Naismith College Coach of the Year has been an assistant with the United States' national men's basketball team, winning gold at three Olympic Summer Games — 2008 in Beijing, 2012 in London and 2016 in Rio de Janeiro.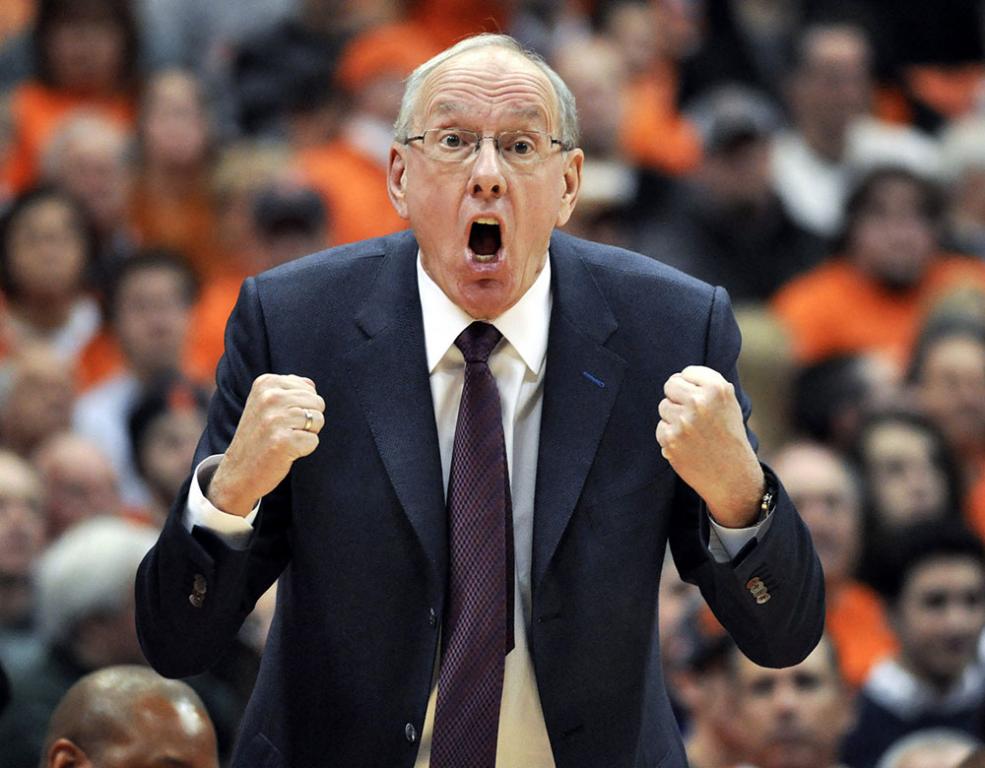 Each year NCAA basketball fans fill out their March Madness brackets, and while putting your faith in the No. 1 is the most popular betting strategy, doing your research can be rewarding in the end.
Boeheim and the Orange are proof of that, winning that 2003 championship as the third seed. In fact, three of the last six champions have not been No. 1 seeds, including in 2014 when the seventh-ranked UConn Huskies defeated No. 8 Kentucky Wildcats in the national final.
In 2016, Boeheim led the Orange to the Final Four as the No. 10 seeds, before dropping their semifinal match to the North Carolina Tar Heels.
The UCLA Bruins still hold the record for most NCAA men's basketball championships with 11, as the school dominated the tournament in the 1960s and 1970s.
The Kentucky Wildcats are second with eight championships followed by the Duke Blue Devils, Indiana Hoosiers and North Carolina Tar Heels, all whom have five crowns.
So, is your long-shot money on Boheim and his Orangemen?